Makerviews exists to share the stories of and advice from a variety of makers, designers, and artists.
The vision behind Makerviews is to create useful resources, content, and stories that connect, inspire, and promote each other. I've been adamant, from the start, of creating a website with clean design aesthetic. Thus, I am selective of what goes onto this hand-coded site. Makerviews will at times display ads from BuySellAds and Carbon Ads as we are an approved advertiser for them. I do have full design and development control and so collaboration opportunities are virtually endless.
There are a number of companies and brands with products and services that I personally love, stand behind, and use. These are the type of monetization routes that I am pursuing with Makerviews: promoting companies that I believe in, can vouch for, and know will be of value to my audience.
Makerviews group stats*
Up-to-date as of Nov. 2018 - these numbers grow daily
Website and social:
5,000 avg. monthly pageviews - Makerviews website

955 avg. visitors/month
1.76 avg. pages per session

650 avg. monthly pageviews - Scott's website, founder

400 avg. visitors/month
1.86 avg. pages per session

700 avg. monthly pageviews - Whiskey Wood Creations website

400 avg. visitors/month
1.58 avg. pages per session
Combined websites monthly reach: 6,350 monthly pageviews
1,400 combined social media subscribers (Instagram, Twitter, Facebook, email lists) - Makerviews
1,600 combined social media subscribers (Instagram, Twitter, Facebook, YT) - Scott, founder
1,100 combined social media subscribers (Instagram, Twitter, Facebook, YT) - Whiskey Wood Creations
Combined social account's reach: 4,100 active social and email subscribers
Makerviews podcast:
1,300 avg. total monthly episodic downloads
Continual, consistent upward growth trend
Brands previously partnered with:
CarbonAds - invite-only Ad network
BuySellAds
Basecamp project management software
ConvertKit
RYOBI Power Tools
Kreg Tools
RavenTools SEO software
Stand Modern standing desks
Vortex Optics
Advertising fixed-fee rates:
Blog posts sidebar ads - 5 posts, 0 stories

100x100px graphic - $75/Month
Quarterly (10% off) - $190

Featured Stories end of article ads - 3 stories

700x75px graphic - $95/Month
Quarterly (10% off) - $260

Blog syndicate page ads

700x75px graphics - $125/Month
Quarterly (10% off) - $320

Podcast rates negotiable - reach out
---
What's next?
What I'm building right now:
Maker's eCommerce maker's marketplace store, alongside brand storytelling and maker process interviews
Podcast: recording audio and interviewing a variety of makers for the upcoming Makerviews podcast. I'm busy recording a lot of episodes, ensuring consistently-released and scheduled episodes.
---
Example blog posts, latest Miniviews
The Miniviews series
This series profiles a wide variety of makers, asking these talented individuals two questions. That's it, two questions. As makers, we all need to support each other in getting out there and making things. With that, brevity is key.
Check out some posts from the Miniviews series, providing insight from makers of all kind.
Authenticity, at the core.
Hey, it's Scott Mathson. My own journey — This project is run by myself in Montana. I've spent time as a singer-songwriter, drummer, digital web designer, developer, audio/video/media engineer, a woodworker, an apprentice to a master cabinet-maker, and so much more.
Digital: I work full-time for a tech startup and have also been working and own a creative studio - Mathson Design Co. - in this digital/tech industry since 2007, 2008 timeframe. I've been focusing on designing, developing, managing, marketing, and optimizing a variety of projects and properties on the web working with clients from an NBA player to local tire and auto shops, startups, and far beyond.
Handmade: In 2013, I started a handmade, wood goods company called Whiskey Wood Creations, offering carpentry/woodworking services and selling custom furniture along with a line of Montana-themed goods to clients.
DIY Projects with Pete:
I worked as the Web, Media, and Marketing Manager for DIY Pete. During this time, we accomplished a lot and set the company and personal brand up for many more future successes. My roles and duties in the variety of woodworking, concrete, and metal projects focused on the content/media: directing, writing, designing, filming, editing, and optimizing, the marketing: affiliate marketing, social media, digital marketing in general, and the website: SEO, content management, design, development, analytics, partnerships, and more.
Strategizing and deciding on committing to a weekly content schedule, releasing videos every Thursday, was crucial in growing the brand, maintaining and gaining credibility, and marketing evergreen content. Grew an audience of over 50,000 and counting YouTube subscribers, 3 million views, and 10,000+ email subscribers. A direct result led to boosted diypete.com site visitors from 70,000/month to over 150,000 and counting/month, all organically, consistent 100%+ returns year over year.
"Scott is a hard worker and someone who is dedicated to setting goals and obtaining them. Scott is knowledgeable of content creation, content management, SEO, and online marketing. Scott played an active roll in making sure tasks and big projects were done effectively and efficiently. He is proficient in video editing, filming, and Youtube video creation. Scott is also a very personable, reliable, family oriented, and great all around person."

— Pete Sveen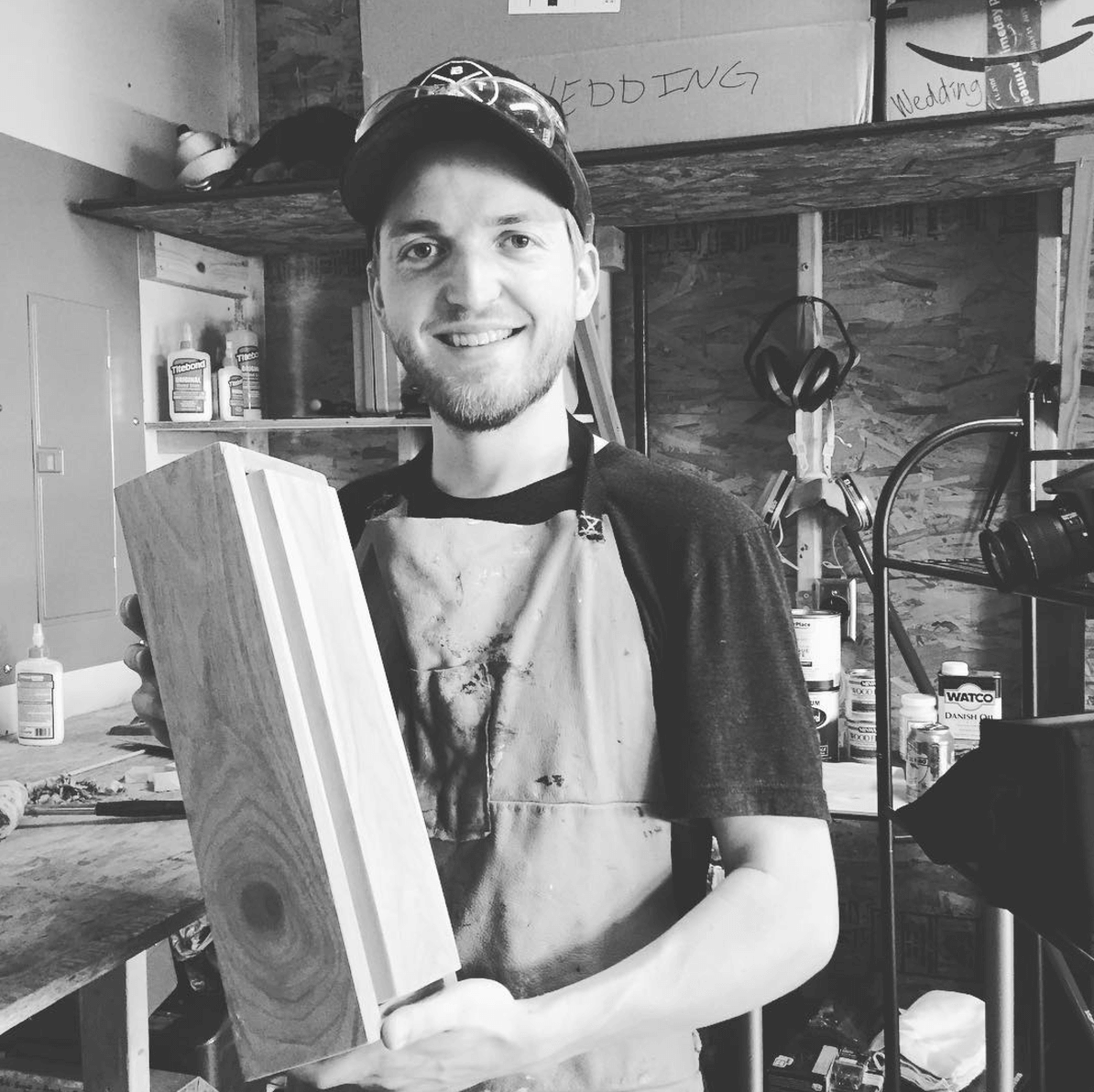 There's no two ways around what I am. I'm a maker. Exploring crafts, hobbies, and turning them into my passions is what I've done for a number of years. Creating something, whether it's designing and developing a website for a client or creating a custom, walnut slab bar-top - it's embedded in my core. It's who I am. It's what I do.
"Being a designer and maker means more than just brainstorming, it means dreaming, breathing, and living the piece that you're making. Heart and soul, blood, sweat, and tears."—Scott Mathson
---
Contact
Scott Mathson (@scottmathson) — Founder, Writer, Developer, Producer
Feel free to reach out to me personally: [email protected], I'm looking forward to speaking to you.
---
* Note: This page is developed, intentionally, to not be indexed by search engines. I have shared it with you personally and in confidence. Outlined above, themselves, I do utilize my personal and other company platforms and mediums to promote Makerviews.