Makerviews exists to share the stories of and advice from a variety of makers, designers, and artists.
Rooted in a deep love and appreciation of handmade, of well-made, I'm partnering and collaborating with artisans, creative folk, and craftspeople, highlighting these makers through this medium. Featuring articles - short and long-form, visuals, and recorded conversations - podcast episodes with the makers.
See into the maker's processes, paths and journeys, high and low points, and much more.
Articles - short and long-form
The Miniviews series on Makerviews profiles a wide variety of makers, asking different makers two questions. These shorter interviews cover a wide range of truly talented individuals and brevity is key, here.
The featured Stories on Makerviews - in these long-form pieces see into the maker's processes, journeys, high and low points, and more. I spend time with each maker, interviewing and putting together written + visual pieces that focus on sharing their unique stories.
The maker recommendations series on Makerviews - provides a behind-the-scenes view from your favorite makers, as they share their tools and supplies recommendations. From woodworking, leatherworking, jewelry-making, more tool recommendations, and far beyond.
Conversations - podcast episodes
The Makerviews podcast shares the stories, processes, and journeys of passionate makers, designers, and craftspeople. A makers, artists, and entrepreneurs interview show. Hosted by Scott Mathson either on-location in the maker's shops and studios or in other, unique locations.
---
Authenticity at the core.
Hey, it's Scott Mathson, Founder of Makerviews. My own journey — I've personally been making things for as long as I can remember. From music - guitar playing, songwriting, drumming, and running a recording studio, to working in the tech industry - marketing, web design, SEO, and development, on through to handmaking things - woodworking, apprenticing under a cabinet-maker, and beyond. I make things.
Hear more about my background in the Makerviews podcast introduction episode.
Digital: I first started publishing to the web with WordPress back in 2007 and have continued building on and advocating for owning your own corner of the web ever since.
I work full-time for a tech startup and own a creative studio that operates Makerviews. I've been focusing on designing, developing, marketing, and optimizing a variety of projects and properties on the web. View my work portfolio here.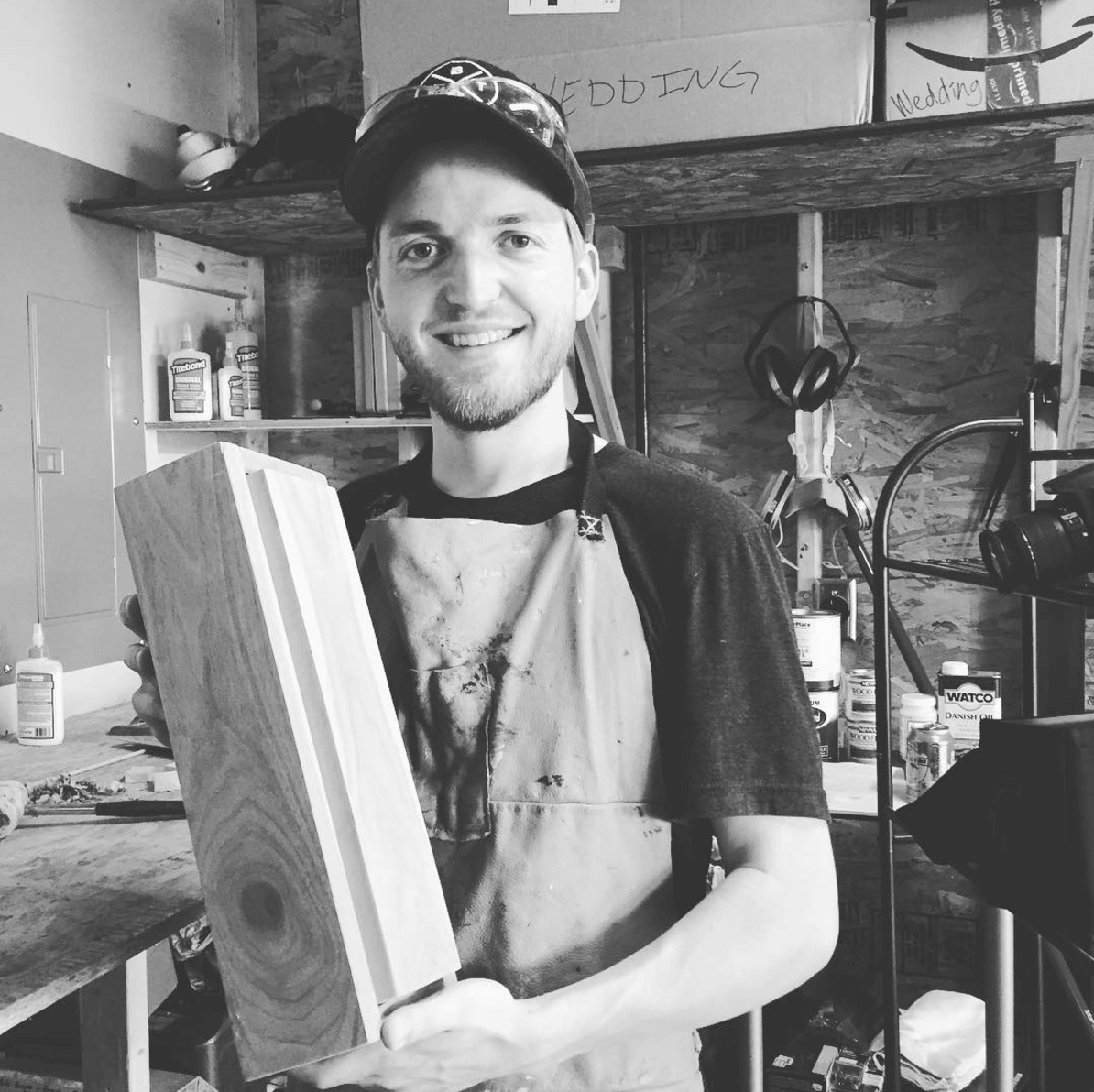 Handmade: In 2013, I started a handmade, wood goods company called Whiskey Wood Creations, offering carpentry/woodworking services and selling custom furniture, along with a line of Montana-themed goods, to clients.
There's no two ways around what I am. I'm a maker. Creating something, whether it's designing and developing a website for a client or creating a custom, walnut slab bar-top - it's embedded in my core. It's who I am. It's what I do.
In my own quest for learning new skills and exploring different creative outlets, I found my way to classic auto restoration. I've long-admired classic vehicles and specifically classic trucks. In 2020, I found my project pickup - a 1971 Ford F-250 Camper Special.
It's grounding to work on this old pickup. Whether just tinkering around, or fine-tuning the carburetor for the umpteenth time, or taking on larger projects, it's straightforward and fun to work on. I gain a lot from it and enjoy documenting things along the way!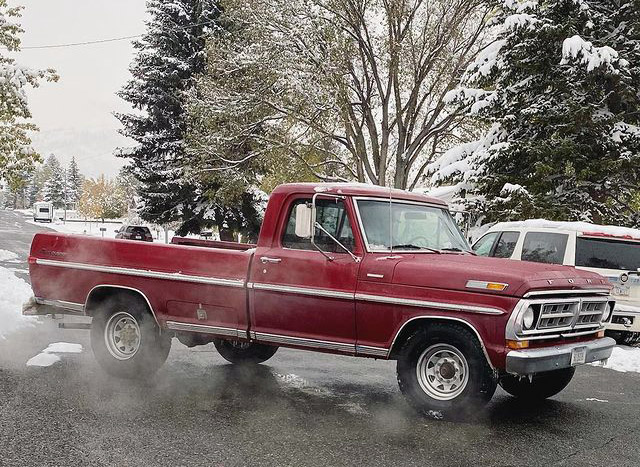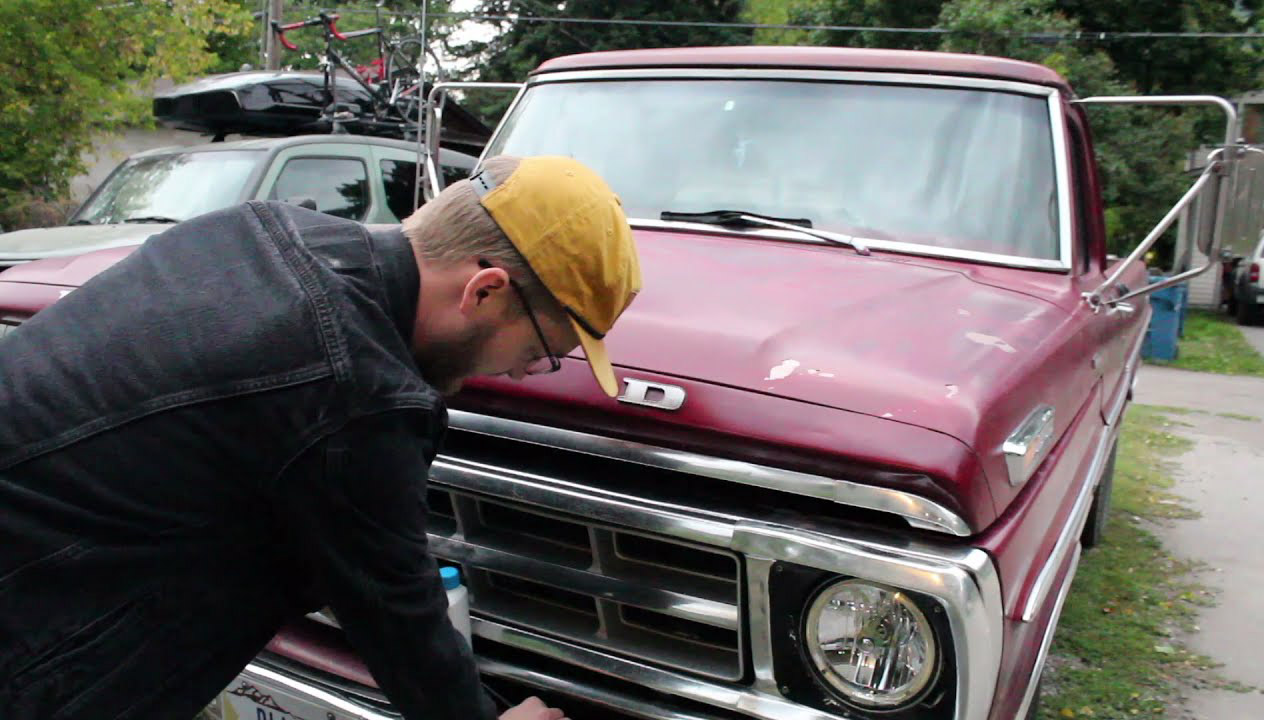 Makerviews has ultimately grown from my passion of crafting - of sawdust, of guitar playing, of leather scraps, and at the core this has grown from my deep appreciation and respect for all creative folk. This exists to share, to inspire, and to give.
The more I explore, the clearer it becomes of just how amazing and supportive this maker community and movement truly is. I believe that we should always encourage and support each other in creating and making things.
This is Makerviews by Scott Mathson, welcome to the journey!
---
Contact
Scott Mathson (@scottmathson) — Founder, Writer, Developer, Maker
I am open to discussing collaborations, sponsorships, partnerships, and more. Feel free to reach out to me personally: [email protected], I'm looking forward to speaking to you.
Stay in touch and be the first to know of new happenings, by signing up for the newsletter!
---
More information
Makerviews uses open source fonts throughout the site. League Spartan and League Mono are provided by The League of Moveable Type. Overpass is provided by Delve Fonts. Learn more about the fonts and view their licenses, here.