•
NBC Making It series
Making It Interview...with Robert Mahar
Robert Mahar, contestant on NBC's Making It. Interview series highlighting makers who share their advice and why they make.
By Scott Mathson, Makerviews
Makerviews exists to share the stories of and advice from a variety of talented makers, designers, and artists.
Follow Makerviews
—
Maker interview with Robert Mahar
Having recognized the passion, drive, and pure enjoyment of making things that each Making It contestant illustrates, Makerviews is excited to have the chance to highlight, feature, and share insights from each contestant. This Making It series gives a deeper look into these makers' lives. The format: Makerviews asks these talented individuals two questions. That's it, two questions. Learn more about this series.
Robert Mahar is a very talented artist, designer, and maker who's shadow puppets project on episode one shows his keen attention-to-detail. Robert enjoys teaching imaginative DIY projects and is sharing video tutorials on YouTube, CreativeLive, and in in-person workshops.
Check out this interview with Robert Mahar, maker from NBC's Making It.
---
Making It Interview...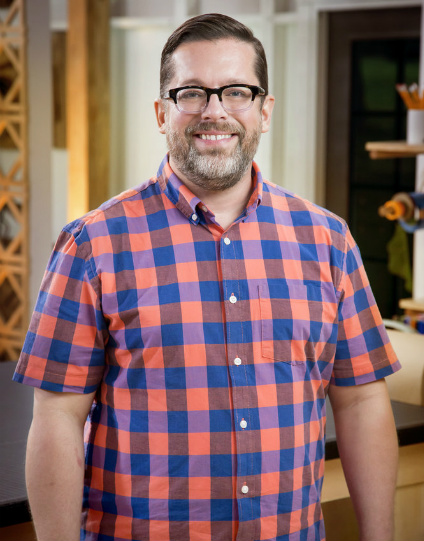 with Robert Mahar
What inspires you to keep making things?
"I'm drawn to vintage craft traditions and cultural folk art that's been passed down from previous generations. One of my happy places is the library, where I can delve deep into books that explore these histories.
When I find a project or idea that sparks my imagination, I'll explore ways to recreate it in a way that's uniquely my own - often through the use of modern materials or construction techniques. Making these connections between the past and the present inspires me to continue making."
What one piece of advice would you give to other makers?
"Be prepared to make bad first drafts! No one tackles a new project and executes it perfectly the first time around. In this age of Instagram and Pinterest we've become so accustomed to seeing meticulously crafted work that has been styled within an inch of its life - but a peek behind the curtain would reveal countless rounds of trial and error. Be kind to yourself and allow yourself to fail - it's part of the learning process."
"Be kind to yourself and allow yourself to fail - it's part of the learning process." — Robert Mahar
Be sure to check out Robert Mahar's website, Instagram, and Pinterest profile.
View and learn more about the Making It interview series.
Thank you all for reading this interview - get out there and make things!
---
Next up on Making It series: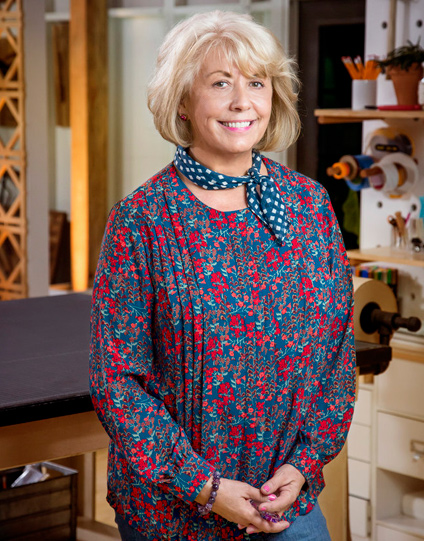 ---
More about NBC's Making It:
Presented, produced, and hosted by Amy Poehler and Nick Offerman with judges Dayna Isom Johnson and Simon Doonan and Shop Master Jimmy Diresta. Season 1 was set in a serene cabin, filmed near Malibu, and Season 2 is set to return to NBC on December 2nd, 2019.
"The best makers from around the country take on a series of handmade projects they must complete in their own unique way. As the competition goes on, the challenges become increasingly difficult, and the least successful maker is eliminated each week.

Each episode of the competition will consist of two projects that allow the makers to demonstrate their specialized talent while sharing skilled insights and touching personal stories. First, the "faster-craft" round will be a timed challenge that will test their ability to not only work quickly but imaginatively as well. Next, the makers will move to the "master craft collection," a one-of-a-kind themed challenge in which the competitors will need to use their expertise and get inventive in order to assemble a winning craft that fits the theme of that week.

The show culminates in a final craft-off between the last two makers. Taking place in a serene outdoor setting, the positivity, character and camaraderie of handmade culture shines through as the comedic hosts and judges provide encouragement, guidance and lots of laughs."— sourced from Wikipedia and NBC
Sign up for emails
More maker content