•
600 words • Recommends
This Maker Recommends...with Ryan Savin
Ryan Savin on This Maker Recommends series. Tools, supplies, and behind-the-scenes from your favorite makers.
By Scott Mathson, Makerviews
Makerviews exists to share the stories of and advice from a variety of talented makers, designers, and artists.
Follow Makerviews
—
Ryan Savin of Little King Goods gives us a behind-the-scenes look into his shop and shares leathercraft tool recommendations. Ryan is a maker through and through - leatherworker, designer, and business owner, alongside video content producer, photographer, and far beyond. Learn more about how this maker gets the job done.
Learn more about this maker and see behind-the-scenes of Ryan's workshop:
This Maker Recommends...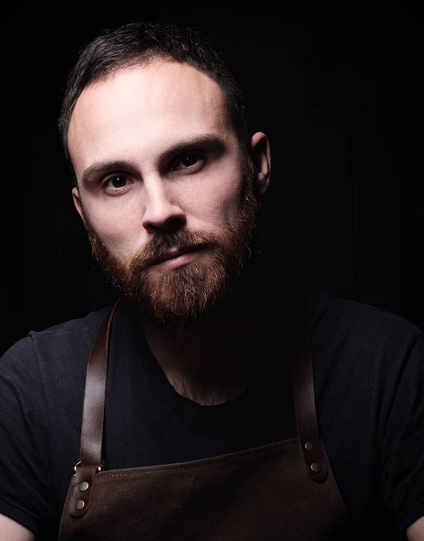 with Ryan Savin
Who are you and what do you make?
What tools are always nearby?
L'Indispensable Knife handle with Tina blade
Palosanto Tools edge beveler
KS Blade Punch pricking irons
Bell Skiver
Dream Factory stitching pony
Wing divider
Ruler
Tools I can't live without! - LKG VLOG #4:
What's on your workbench that doesn't exactly belong there?
"I can't say that there is anything that doesn't belong there. Maybe a bad attitude sometimes? haha"

What's one tool you couldn't do without? Why?
"Just one? Wow, that's tough. I'd say...my Mighty Wonder 4-ton clicker. Not having to cut out the same shape every single time is so freeing. It allows me to focus more time in places where I need to. Also I'm going to cheat and add my Juki sewing machine. LIFE SAVER."

What are your favorite phone apps?
Instagram
VSCO
Fuji Photo Receiver
Youtube
Bible
Canada Post tracking app
Quick link to my website
Amazon app
Shopify app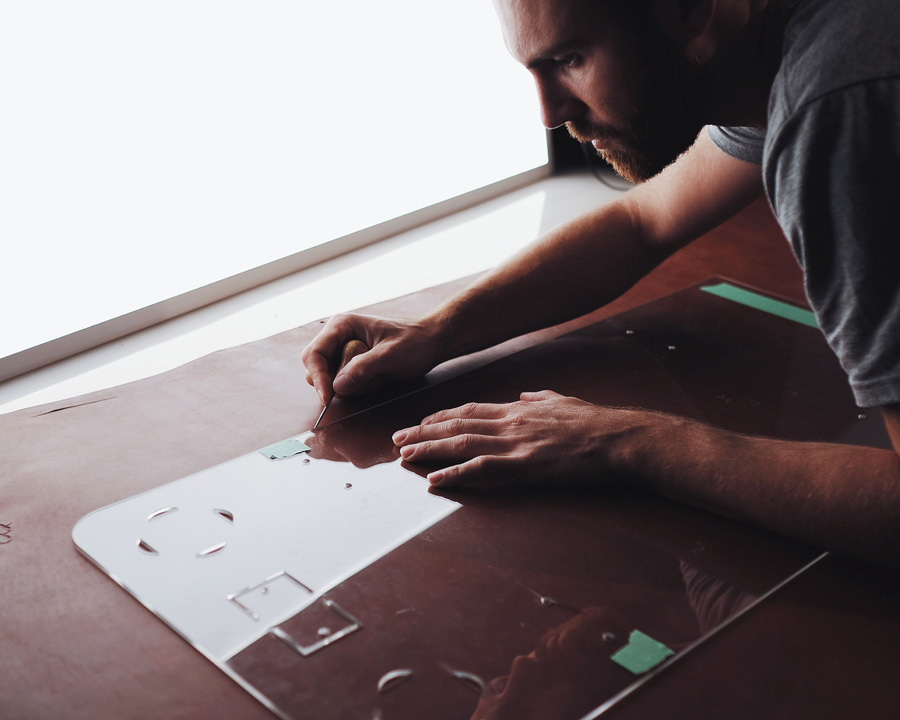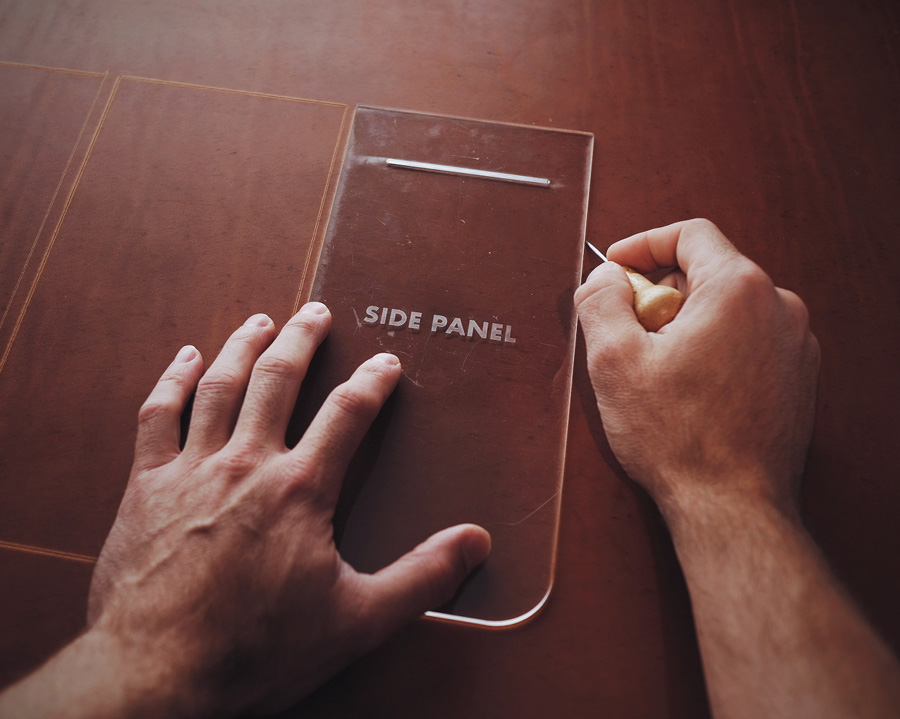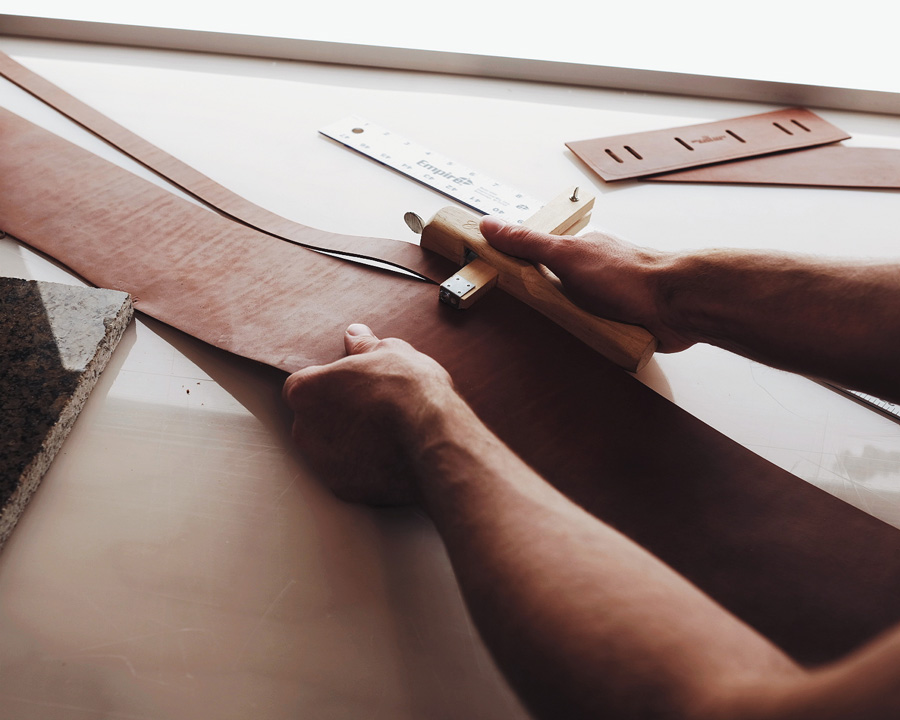 Thank you for reading this installment of the "This Maker Recommends..." tool and supply recommendations series with Ryan Savin. Do you have any experience with some of the leatherworking tools listed? Comment below or join in on the conversation on social media.
Bonus: Check out even more recommendations from Ryan's video above. He recommends Tandy eco-friendly glue: Tandy Leather Eco-Flo Leather Weld Adhesive and Maine Thread products.
"Never take failure as a closed door. If we don't fail we aren't trying..." — Ryan Savin, Maker Miniviews series interview
---
Another interview with Ryan Savin
"Interview with Ryan James Savin of Little King Goods leather handmade goods out of Ontario, Canada. Leather worker, family man, photographer..."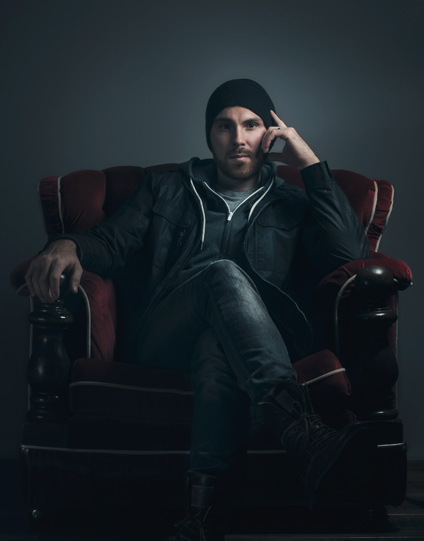 ---
Evan (engineer, husband) and Katelyn (graphic designer, wife): this maker duo has been creating amazing YouTube video tutorials with DIY, woodworking, and metal working projects for quite some t... Maker's recommendations include:
- Combination square - Recommended by Evan & Katelyn
Anne Briggs, of Anne of All Trades is a hand tool aficionado and a purist woodworker, at heart. Anne gives us a behind-the-scenes look into what's always on her woodworking workbench, including ... Maker's recommendations include:
- Router plane - Recommended by Anne Briggs