•
608 words • Miniviews
I'm a Maker Because...with Bob Clagett
Bob Clagett, I Like To Make Stuff - Maker Miniviews series. These interviews are quick and to-the-point, check it out.
By Scott Mathson, Makerviews
Makerviews exists to share the stories of and advice from a variety of talented makers, designers, and artists.
Follow Makerviews
Supporters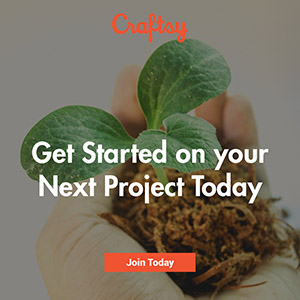 Miniviews series - No. 11 with Bob Clagett
You've landed on the eleventh installment of the Maker Miniviews (mini, two question interviews) series. Learn more about these maker interviews and view a list of all Miniviews.
Bob Clagett is a maker. A software industry veteran who left his day-job to pursue making things, full-time, for a living.
Check out this interview with Bob Clagett of I Like To Make Stuff.
---
I'm a Maker Because...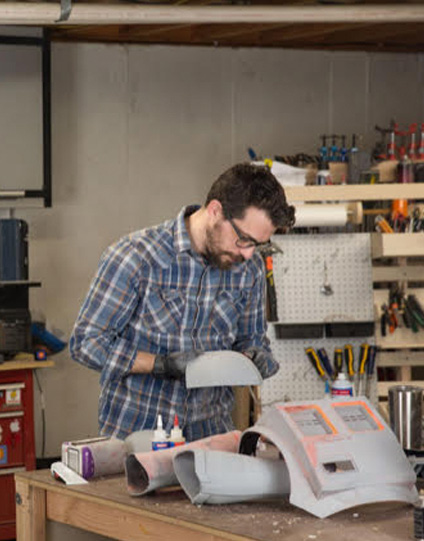 Bob Clagett interview
What inspires you to keep making things?
"Curiosity. Well, to be honest, I keep making things because I have the freedom to. I'm in a kind of rare situation where I'm able to make a living by learning to make things constantly. It's something that a lot of people are never afforded the opportunity to do.

I want to make the most of my current situation and use every video, every project as a chance to learn something new and try something different. I'm still a long way from this, but as I gain experience I want to eventually be in a place where I could make anything, at any time. Most people lean on the abilities that they've worked hard on, that they've invested in. I want to lean on my abilities as a student and on my curiosity.
I want to always think 'I don't know how yet, but yeah.. I can do that.' I think the only way to get to that point is to constantly make things, collect skills and experiences.
Also, it's fun to make stuff :)"
What one piece of advice would you give to other, budding woodworkers?
"Don't sweat the small stuff. And by small stuff, I mean anything that gets in your way of making progress. A lot of us want to know how to get to the end of a project before we even start and that can be paralyzing. Sometimes you have to just dive into a new skill or project, and learn things as you have to accomplish them.
Take things one step at a time, just move forward. Eventually, you'll have this backlog of experiences, good and bad, that will inform the next project. Just keep moving forward."
---
Bob has been publishing under his brand's name, I Like To Make Stuff, for a number of years.
"Don't sweat the small stuff. And by small stuff, I mean anything that gets in your way of making progress." — Bob Clagett
From woodworking to 3D printing to recently releasing a book and far beyond, this maker is putting out an amazing amount of useful content, free tutorials, and resources for makers. Bob is an avid YouTube creator, releasing tutorial and project videos, alongside personal-life vlogs and updates.
Check out the I Like To Make Stuff YouTube channel, I Like To Make Stuff's Twitter, and Instagram.
Thank you all for reading this article, now get out there and make things!
---
Join in on the conversation
The Makerviews email Newsletter is where we share things first. Connect with and learn from other makers. We don't spam - expect emails weekly at most.
Signup for newsletter
"A lot of us want to know how to get to the end of a project before we even start and that can be paralyzing..." - Bob Clagett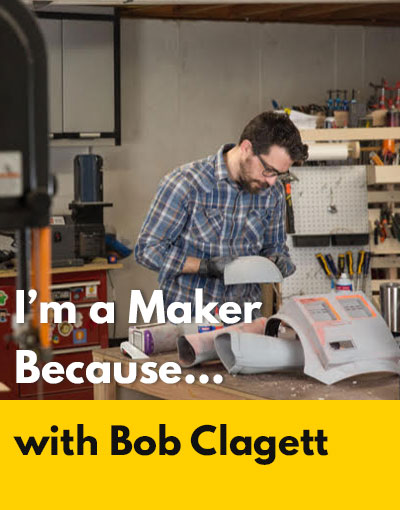 ---