Makerviews exists to share the stories of and advice from a variety of talented makers, designers, and artists.
Follow Makerviews
Supporters
Plink makes smart links for podcasts. Auto-open iOS and Android pre-installed apps or send to App links page. Try one: Makerviews podcast.
This unique episode goes alongside the featured, long-form maker story. "It's early April and I find myself being welcomed behind-the-scenes of Montgomery Distillery, in the heart of downtown Missoula, Montana.
Greeted by owner, Ryan Montgomery, I'm welcomed back past the main tasting room, through a hallway, and into a large, open area that they've converted into a motorcycle shop. You wouldn't necessarily know it, but on the main floor directly behind the tasting room, lies this space that represents and embodies the character of those working for Montgomery.
There's a bottom end of a motor torn apart…" - continue reading the full Montgomery Distillery story.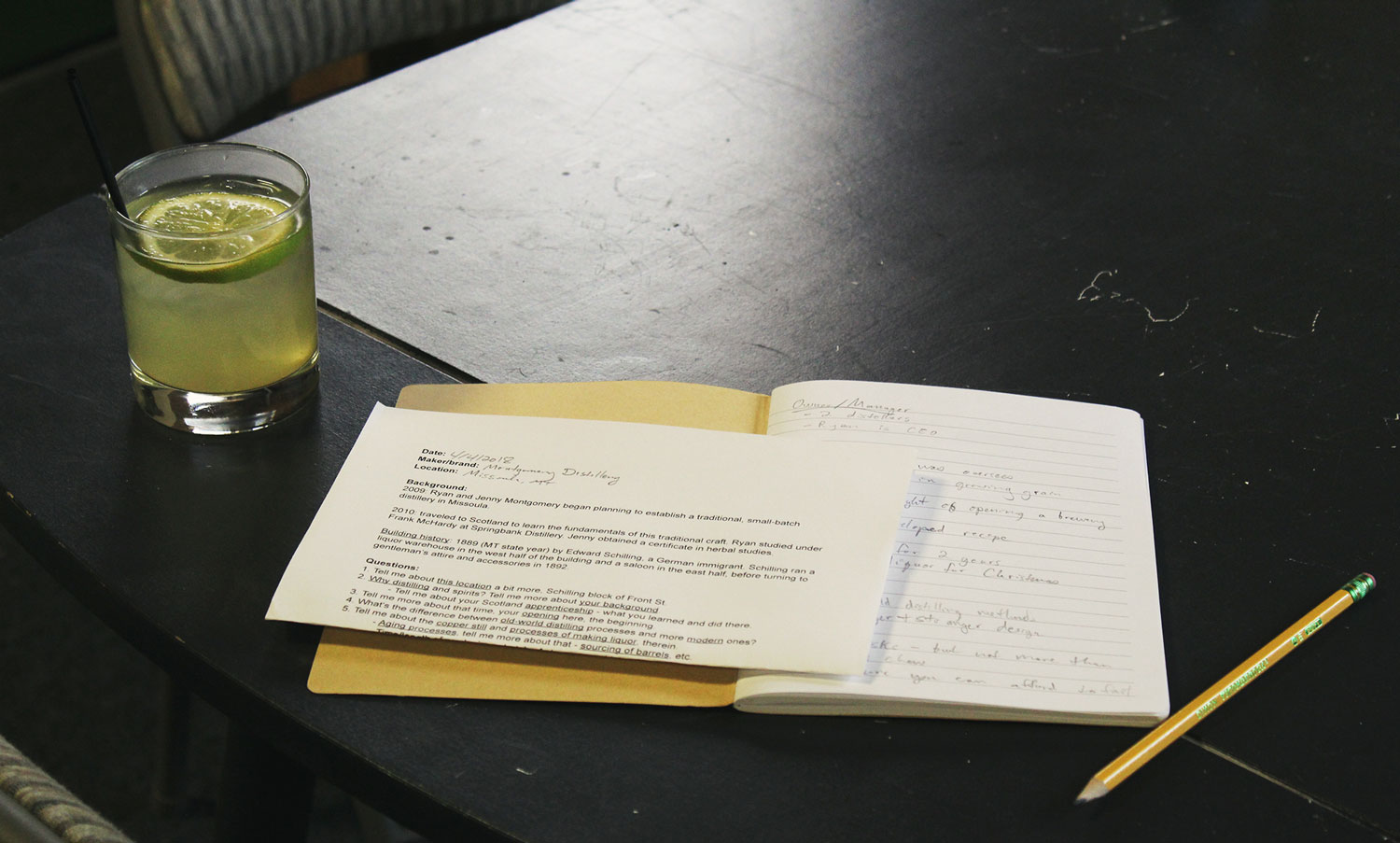 Show notes
Companies, organizations, and makers mentioned in this episode:
Springbank Distillery
Stranger & Stranger
Matt LaRubbio, Western Cider
Missoula Sons of Norway
Big Sky Documentary Film Fest
Watson Children's Shelter
"Take chances, but make sure that your failures are survivable. Simply, don't ever bite off more than you can chew." - Ryan Montgomery
Books Ryan Montgomery recommended in this episode:
Audiobooks are amazing. Convenient listening while working or making things in the shop - Try Audible and Get 2 Free Audiobooks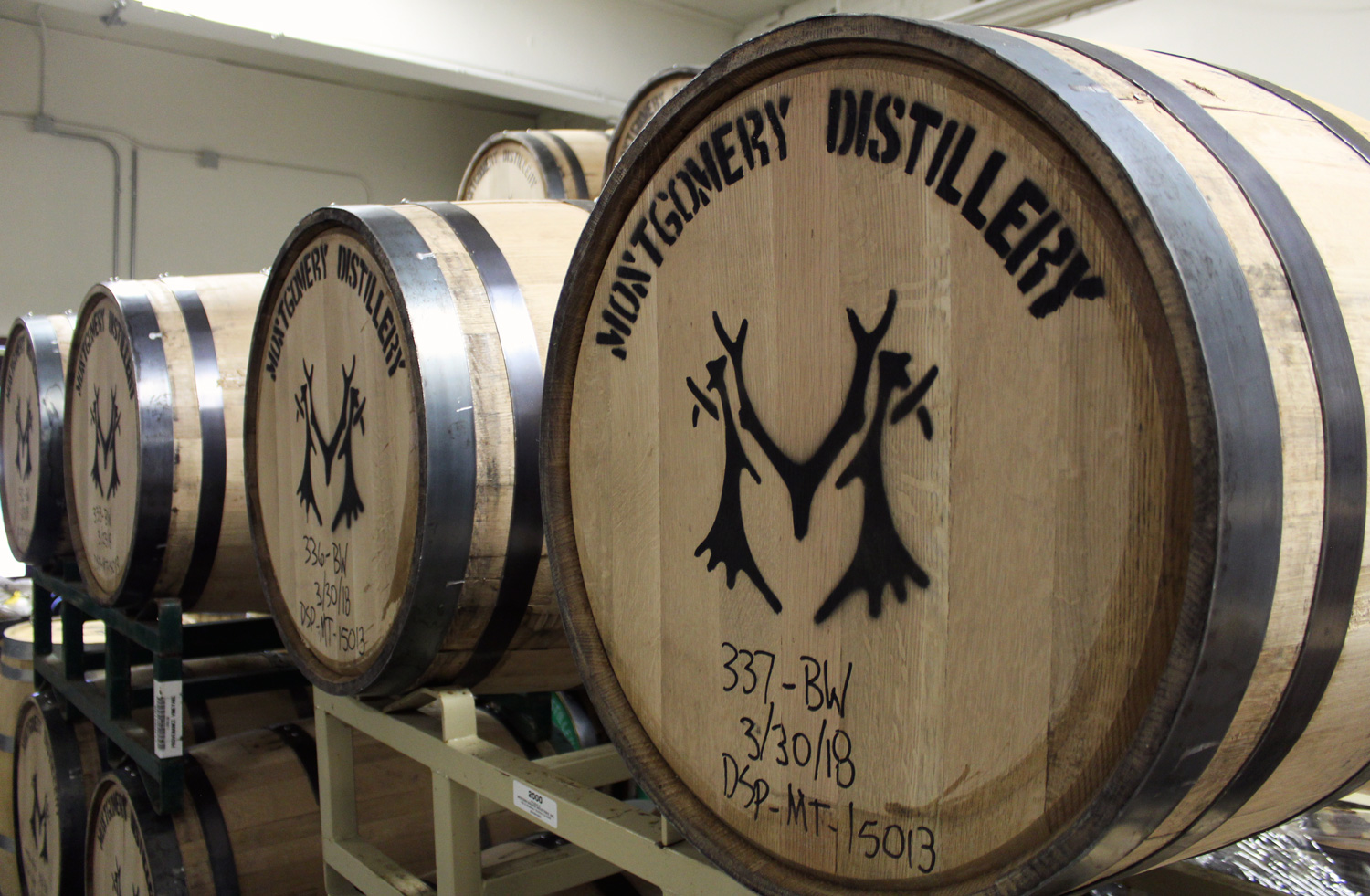 Ryan Montgomery, Montgomery Distillery - grain, water, spirit
Featured Makerviews maker story: Ryan Montgomery, Montgomery Distillery. Missoula's Ryan and Jenny Montgomery are the owners of Montgomery Distillery. These two started the distillery after going through…
---
This episode's audio-to-text transcript:

Scott Mathson: This is the Makerviews podcast. Welcome to the show.
Let's do this.

[Intro music]

00:15 - Scott: How's it going everybody? Hey, I'm Scott Mathson and this
is Makerviews. This is the Makerviews podcast, welcome.

I'm really excited to share this particular episode with you. I had the pleasure
of sitting down and speaking with Ryan Montgomery. He is the founder and
co-owner of Montgomery Distillery in downtown Missoula, Montana.
Ryan and his wife Jenny, opened this distillery quite a few years back now.

This episode, he really paints the picture of what that was like in the
beginning phases and what they're doing today, the processes and the folks involved,
and he gives great advice to other makers that are just starting out. I asked him what
his biggest lessons learned and piece of advice is - and so stay tuned for that.

A quick reminder, if you like what you're hearing on the Makerviews podcast, I would
really appreciate a review and share this with your friends and subscribe - all
of the above. Really helps out - do this in iTunes or wherever else you get your podcasts.

Without further ado, let's dive right in and hear from Ryan

Ryan Montgomery: Kind of an odd start. But, my wife and I were living overseas and
that's when I started homebrewing and at the same time I had kind of this yearning to move
back to Montana where I grew up and incorporate some of my family's background, which
is in agriculture, growing grain basically, into a business and I had thought
that brewing might be the way to go or a brewery might be the way to go.

And, so I had gotten into homebrewing, I loved that. And then kind of a chance business trip
to Germany brought me to a small distillery outside of Munich, and that just kind of opened my
eyes to the fact that you could also distill on a small scale just like you can brew. And,
so that got me thinking and then at the time we wanted to move to Missoula.

This is like maybe in 2005, 2006 was when we were living overseas. And at the
time of Missoula, I think there were three breweries or four or something, you know?

And I thought, oh geez, there's no way there could, Missoula could support a fifth brewery.

Scott: [laughs]

Ryan: [laughs] So I kind of turned my, my eyes towards distilling, and started learning about that and visiting as many as I could. Obviously I was proved wrong massively on
the brewery front, I think there's 12 or 15 or a hundred here now. They're all great...

It's such a great town to be in for beer, but so, that's kind of what initially kind of
turned my e- and I'd always been a huge fan of scotch whisky, single-malt scotch and
all the varieties you have in scotch whiskey. And that was kind of my initial goal.


And now four years in, we came out with our first single-malt and last year released
our second release of single-malt, which was a four year old, which was nice to be able
to kind of come back around to the product that, that brought it, brought me to it,
you know, brought me my interest. And I've always been a fan of gin and gin and tonics
and gin cocktails.

Scott (03:39): So I want to explain where we are here. You wouldn't necessarily realize
this going into Montgomery's main tasting room, but behind that area is a wide open
motorcycle shop. Ryan and his employees all love riding and it's really engrained in
their company's culture.

It was such a unique spot to sit down and speak with him. Our conversation led to me
asking more about the beginning of starting and running this business and then also
about what he does today.

Ryan: In the beginning, in the first years, I just was a distiller and distilled
a lot of the time and had my hand in that. And as we've grown, I guess my role is like taking
me farther and farther away from that, which is unfortunate because it's my favorite part
of the business. But I have two excellent distillers who are better than I am [laughs] at almost
every aspect of it, so, I have put my trust in them so that I can sit behind a desk for most
of the day and do what's necessary. The nuts and bolts of running a business, you know?

I kind of jump in, when these guys need some time off or if we're working on a new project,
we all put our heads together about how we're going to tackle it. And then we kind of all
jump in together in the production of it and we're all on kind of the tasting committee.

So when we vat our whiskeys, so when we taste barrels to decide what we're going to
release when, the two distillers, I and myself and my wife and a couple of
bartenders upstairs, we taste through the barrels, taste through what we want to blend, so that we
have the best product we can.

Scott: So it's really interesting how I was saying yes to one project, one
collaboration can shape the future of what you'll produce. Ryan ran into this after
partnering with a local organization on a really unique spirit.

This spirit is now their highest volume seller.

Ryan (05:59): Vodka came first, gin came a few months after and then we were just vodka
and gin for a couple of years maybe, or maybe a little over a year. And then we came out
with aquavit, which is like a Scandinavian spirit. We kind of fell into that, we didn't,
we didn't really plan on making it a mainstay products of ours.

There's a local fraternal organizations in town, well they're all over the place,
but the Sons of Norway, which it's like the Elks or the Moose are, but it's for Scandinavians. They asked if we could make an aquavit for them, because it's a traditional Scandinavian drink
around Christmas time. They asked if we can make them a batch around Christmas.

So we dove into it, with Gusto and learned a bunch about it and my wife had been an
exchange student in Denmark when she was young, so she had, kind of a palette for
aquavit and we worked on it and then released a batch for Christmas.

And then that' sold out very quickly. So we made some more and it just, we just kept
making it because they kept selling. So it's, it's definitely one of those products that,
you have to hand sale because not many people have heard of it. But it's a
wonderful spirit and it's actually ended up being, outside of the state of Montana,
it's our number one seller. Yeah. Usually it's drunk straight at Christmas and that's a
lot of times what peoples, if they have like a Scandinavian background, what their
association with it is.

It's like a shot basically, but it's become, it's become a bit of a trend. And again, I
wish I was smart enough, was smart enough to say that we foresaw the trend, but
it's become a bit of a trend with bartenders because it's just a very mixable spirit and
they like having it on their bar so they can, use it in cocktails and make something unique.

Scott (07:51): Our conversation then led to me inquiring more about an apprenticeship
that I'd known Ryan had gone through. He went through this before pursuing the path to
opening his own distillery. He shares more about this experience, next.

Ryan: That a Springbank Distillery, which is in Campbeltown, Scotland. And it's the,
I would say it's the most traditional, production distillery in Scotland, probably -
I could be wrong. There's probably people that do more traditional or more authentic or old
fashion or whatever you want to call it.

But, they, do things, largely the way they were done a hundred years ago in many respects.
They floor malt of their barley, instead of having, buzzers or lights
that go off when things need to be changed - little bells ring. So it's really, it's
really cool and it's kind of breaks everything down to its most elemental form, basically,
the process.

And they make extremely, wonderful whiskey at the same time. So, I worked, with a
guy named Frank McHardy who has since retired, but he's kind of a legend in the Scotch and
Irish distillery world, industry and went there and learned how they do it. And I can't say,
there was a ton of crossover, specifics between what we do and what they do, but there was
a lot of philosophical crossover between what we do and what they do.

We try to do as much, in-house by ourselves and by our own hand as we possibly can,
going all the way down to, to growin our own grain and growing our own grain varietals
are on our distillery farm in central Montana and basically having our hand in
as many steps of the process as we can.

So we are, you know, we control of our product, we control from the field to the finished
bottle for the most part. Yeah, there's a, there's a couple of exceptions. Obviously
there's some ingredients that we can't grow and don't want to. Like citrus for our gin,
grapefruit, lemons, that we use and that's not going to be available locally and it's
not something we can make ourselves. But and then malted barley, we don't have our own malting facility or malting floor. So we buy our malted barley from a facility out of Great Falls [MT],
but for what we can control, we try to.

Scott: So what, along the way, I suppose there's probably been maybe some mishaps or
you know, just lessons learned. What would you share with other makers, in general?
As far as what, yeah, what advice, or?

Ryan: Yeah, I think probably the best piece of advice that I got when we were starting
out was: when you, especially when we're doing something where we can try a lot of different variations or a lot of different products, in our case.

There's a thousand and one different types of spirits out there and it's
just like, what do you want to put your focus on? And I think with any business,
when you start, when you get to the point where you were profitable and you have some
success and things are going along, you have more opportunities than you could possibly
do and you don't know which ones are going to pan out and be wonderful and you don't know
which ones are going to be a waste of time and money.

So one of the best pieces of advice that I got early on was, you know, take chances,
but make sure your failures, all your failures are survivable, basically, you know, so
don't, don't ever bite off more than you can chew, but try as much as you can on a
limited scale. And we've done that.

We've come out with a handful of products that we didn't continue. I mean, there was
a small market for them, but, it just wasn't enough to, to justify the effort. And
there's still a couple, we make a kirschwasser, for example, which is a cherry
brandy. It definitely doesn't justify itself in terms of economics. We lose money on
it every year.

We go up to, Flathead Lake, there little micro climate up there,
can grow cherries. So we go up there and harvest, well we hired some pickers
and get about five or 6,000 pounds of cherries and then rent a commercial pitter,
pit them all, bring them down here, make a cherry wine and then distill the wine
into brandy and then age it for two years and then bottle it. And when you add up all
the costs, it's certainly not making any money. It's not, it's losing money, but we do it one week, two weeks a year in the summer and it's become kind of a tradition for us.

And it's a way for our distillers to kind of flex their muscles a little bit to say we
can make this, you know, it's, and it's, it's outstanding, it's delicious. And I'd put
it up against some of the best cherry brandies in the world. But, it's a way for us to say
we can do this, you know, but it's not something I'm going to dump a whole lot of effort into.

So under the state law, the only thing we can serve in our tasting room that is alcohol
that we've made ourselves. So over time in order to expand our cocktail menu and give our bartenders different flavors to play with, we've been making a kind of our own, liqueurs
and our own syrups, and our own shrubs, just to have a decent cocktail selection basically.
So it's kind of forced us to be creative.

So that's where our coffee liqueur came from, we wanted to have a White Russian, but
we can't go out and buy a coffee liqueur, so we have to make our own. So we have to
figure out how to do that.

So that we just made our own coffee liqeur and we just made it for the bar for a
couple of years. And then we just, a lot of people had asked if they could purchase it.
And so after a couple years we decided to, to bottle the recipe and make it a kind of a
mainstay product. So we have that now. And the same is for all of the syrups and shrubs
that we have, we've been using them for five years behind the, behind the bar and really
refining the recipes and making them at scale.

And this was just a matter of going through the hoops of labeling and registering and distributing. We make a bloody mary mix, hot sauce, a worcester sauce. So that's, that's
kind of a funny story.

So Tad is a classically trained chef and that's his background, which makes a great
individual to come up with cocktails because he's really into flavors and how they mix.
But he wanted to make a bloody mary mix because he wasn't happy with anything on the
market really, so he makes ours out of fresh produce and fresh vegetables and, and, all
these great ingredients. And then, he was just making it here at the distillery for the
tasting room. And then bloody mary mix is mostly worcester sauce. and so he didn't like
the worcester sauce on the market. So he decided to make his own.

And then he was using a hot sauce for the spice and he didn't like the hot sauce in the
market, so he decided to make his own hot sauce too so he was making all three of these
things. So we wanted to bottle the bloody mary and we thought, well, since we're making
our own worcester sauce and hot sauce, might as well bottle those too. And that kind of
started our line and now we have a ginger syrup ,honey shrub and, and mixed berry shrub
and different syrups.

So that's kind of expanded slowly. It's not a big part of our business, but it's a
nice compliment.

Scott: Our conversation led to the branding behind the now-iconic Montgomery logo,
bottle labels, and just the brand overall.

Ryan: That is overall is my wife Jenny Montgomery. She's got the eye for all of that stuff
and we do use several really great designers over the years. What we started out with for
a kind of our logo and the gin and the vodka, was a company out of London called Stranger
& Stranger with just outstanding design. A lot of what they focused on is spirits and beer
and wine and they are probably the best in the world, in my opinion. But they've, they've
won several awards for what they've done, but they're probably the best in the world for
that category of design.

And, but they're very, they, they charge best in the world prices, you know? No, matter
of fact, when we first, when we first looked into or started thinking about design before
we opened, we looked for who was the best in the world at this and we found them and we
loved what they did. And so my wife contacted them and said, we love what you do, I'm
sure we can't afford you, but we're a small distillery in Montana that we're starting up
and they came back and they said, and they work for large distilleries around the world.
But they came back and they said, yeah, you can't afford us. We'll give you a break
because we like your story. And, we think it's cool. So after the vodka and the gin
we went back to them for our next design. They're like, yeah, no more breaks, you have to
pay the full freight on the next one that we sell. We can't afford it now, so I'd love
to go back to them at some point.

- Full, final transcript coming very soon...



---
Listen and Subscribe, free
Some links on-page may be affiliate links that, if purchased through, help support this show.
More episodes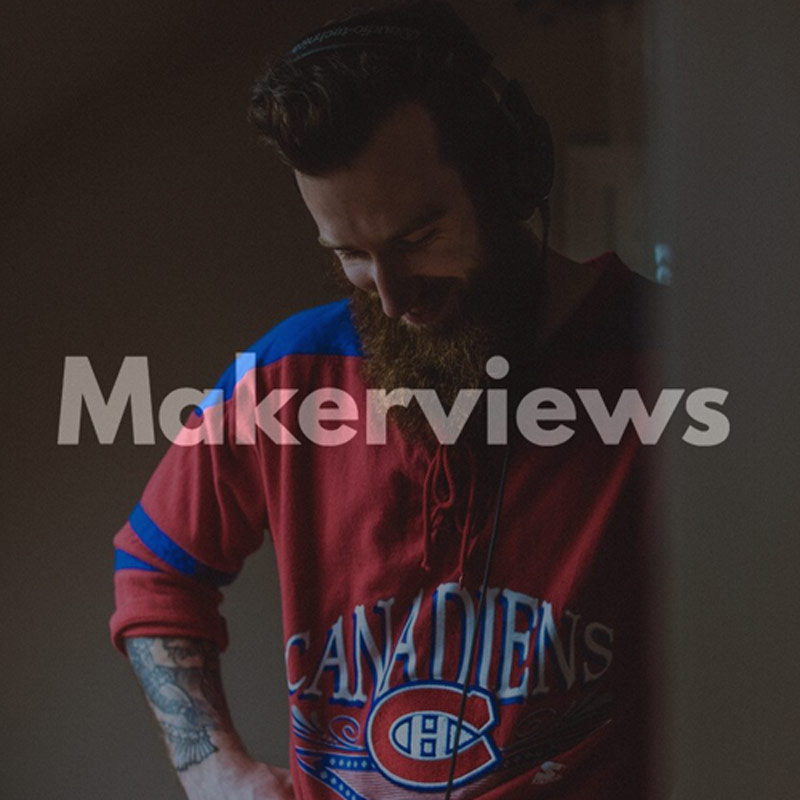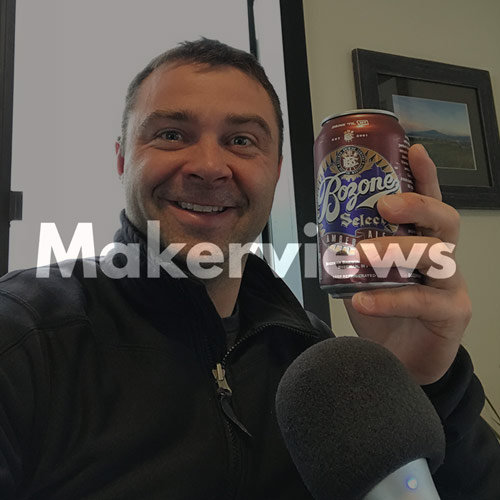 Recommended books for makers