•
447 words • Miniviews
I'm a Maker Because...with Caleb Stumberg
Caleb Stumberg, Second Son Woodworks - Maker Miniviews series. These interviews are quick and to-the-point, check it out.
By Scott Mathson, Makerviews
Makerviews exists to share the stories of and advice from a variety of talented makers, designers, and artists.
Follow Makerviews
Supporters
Plink makes smart links for podcasts. Smart links auto-open iOS and Android pre-installed apps or send to App links page. Try one: Makerviews podcast.
Miniviews series - No. 28 with Caleb Stumberg
You've landed on the twenty-eighth installment of the Maker Miniviews (mini, two question interviews) series. Learn more about these maker interviews and view a list of all Miniviews.
Caleb Stumberg, of Second Son Woodworks is doing Nonprofit work by day and is a maker + woodworker by night, based out of Helena, MT.
Check out this interview with Caleb Stumberg of Second Son Woodworks.
---
I'm a Maker Because...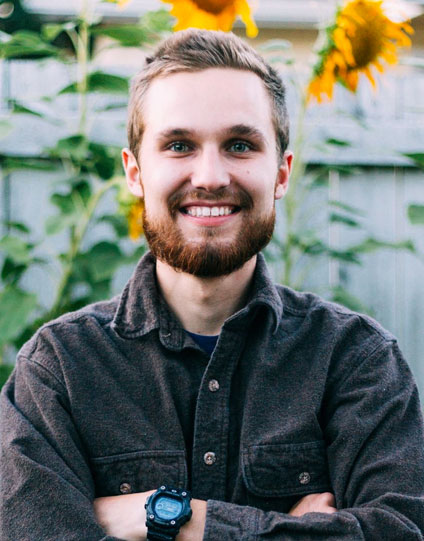 Caleb Stumberg interview
What inspires you to keep making things?
"There are many things that continue to inspire me to create and build, but one of the most essential is the feeling I get when a piece is finished and in place. This feeling is a combination of excitement for future utilization of the piece, fulfillment that the the job has now been completed, and love of seeing the full process executed, from raw materials to becoming a part of someone's home or office."
What one piece of advice would you give to other woodworkers?
"This is probably something that all woodworkers hear time and time again, but don't rush the process! It is so tempting to jump right into buying materials and making cuts. Instead, spend thorough time thinking through each step; it will save you time in the end.
Likewise, try to enjoy each step even though you may love one more than the other, such as oiling a tabletop over doing the measurements. Each step is part of the end product and the overall experience.
Don't rush one to get to another; instead, force yourself to find fulfillment in each step. This will help you slow down and make less mistakes."
---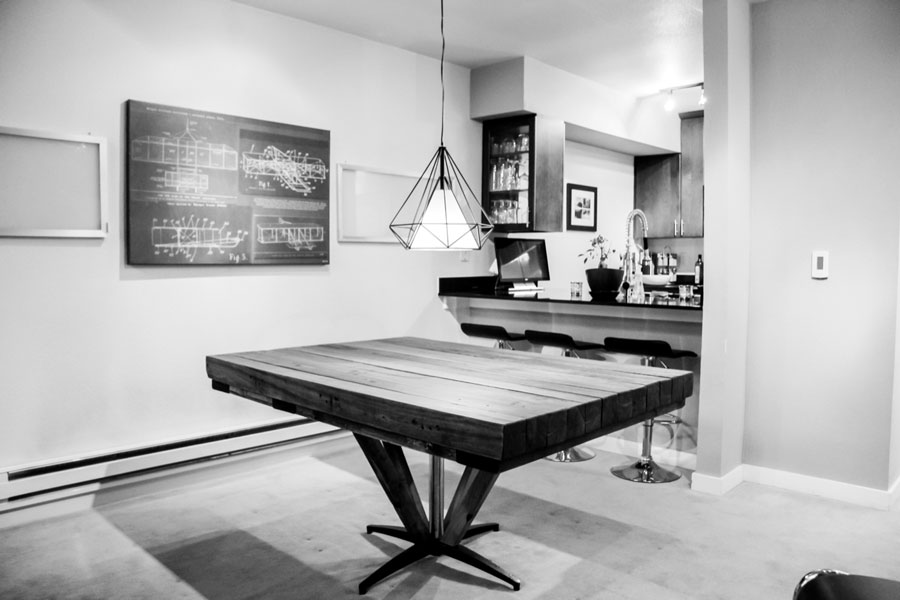 From custom tables, desks, other pieces of furniture, and far beyond, Caleb is staying busy as a woodworker and is truly creating amazing pieces.
"...spend thorough time thinking through each step; it will save you time in the end..." — Caleb Stumberg
Check out the Second Son Woodworks website and Instagram profile.
Thank you all for reading this article, now get out there and make things!
---
Share this - I'm a Maker Because...with Caleb Stumberg
"...don't rush the process! It is so tempting to jump right into buying materials and making cuts..." - Caleb Stumberg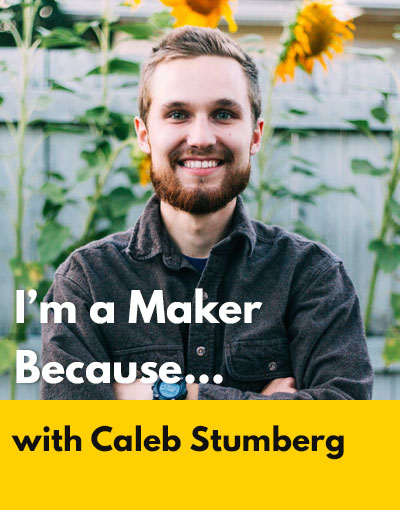 ---