•
253 words • Miniviews
I'm a Maker Because...with Meghan Baker
Meghan Baker, DIYer and Woodworker - Maker Miniviews series. These interviews are quick and to-the-point, check it out.
By Scott Mathson, Makerviews
Makerviews exists to share the stories of and advice from a variety of talented makers, designers, and artists.
Follow Makerviews
Supporters
Plink makes smart links for podcasts. Smart links auto-open iOS and Android pre-installed apps or send to App links page. Try one: Makerviews podcast.
Miniviews series - No. 47 with Meghan Baker
You've landed on the forty-seventh installment of the Maker Miniviews (mini, two question interviews) series. Learn more about these maker interviews and view a list of all Miniviews.
Meghan Baker is a DIYer and woodworker behind the brand Sweet Aloha Designs. She's creating custom built furniture and wood home decor with a farmhouse chic style, content for other DIYers, and much more.
Check out this interview with Meghan Baker.
---
I'm a Maker Because...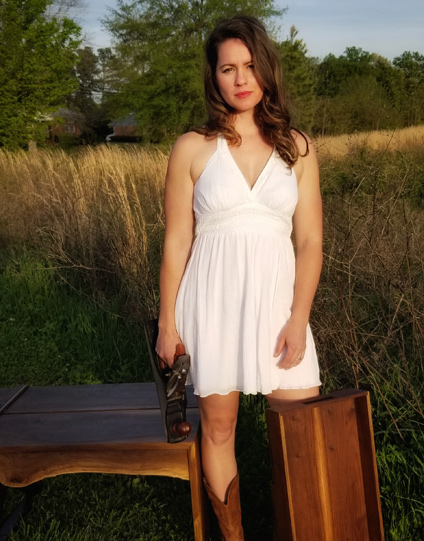 Meghan Baker interview
What inspires you to keep making things?
"Inspiration comes in so many forms for me. For example, I tend to look at architecture and furniture design in the movies and, almost instantly, want to implement that into my own design. It's the challenge that makes me itch for more."

What one piece of advice would you give to other makers?
"Don't hesitate. Just build it. Learn. Grow. Inspire."

"Don't hesitate. Just build it..." — Meghan Baker
Follow Meghan Baker's work: • Facebook • Instagram profile.
---
Share this - I'm a Maker Because...with Meghan Baker
"It's the challenge that makes me itch for more..." - Meghan Baker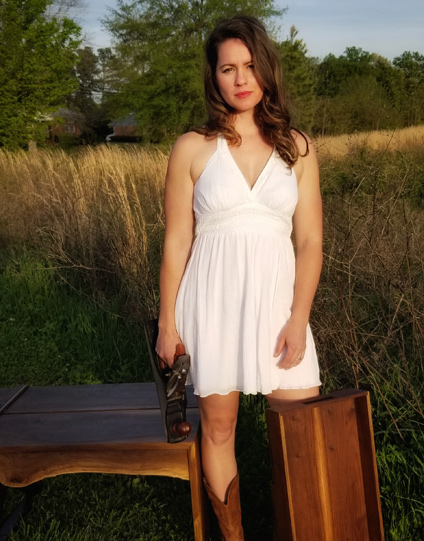 ---