•
589 words • Miniviews
I'm a Maker Because...with David Roost
David Roost, Woodworker - Maker Miniviews series. These interviews are quick and to-the-point, check it out.
By Scott Mathson, Makerviews
Makerviews exists to share the stories of and advice from a variety of talented makers, designers, and artists.
Follow Makerviews
Supporters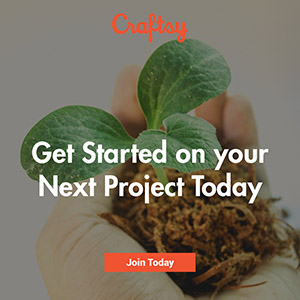 Miniviews series - No. 54 with David Roost
You've landed on the fifty-fourth installment of the Maker Miniviews (mini, two question interviews) series. Learn more about these maker interviews and view a list of all Miniviews.
David Roost, founder of Roostmade Co. is a passionate woodworker, digital designer, and creative entrepreneur. He believes through making things we let our hands teach us things we had forgotten we knew, which reconnects us to a fundamental part of what makes us human.
Check out this interview with David Roost!
I'm a Maker Because...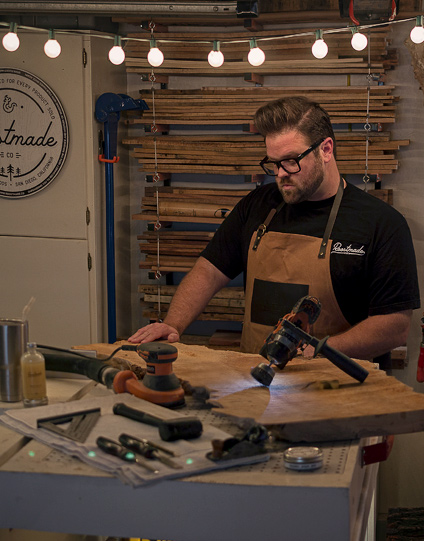 David Roost interview
What inspires you to keep making things?
"Why spend hours in the shop with dangerous tools, getting tired and dirty, making noise, making a mess, getting sawdust and sweat in my eyes...why do I do this?

For me the home is my sacred space, I like to be very intentional with what I bring in, and even more intentional about what I don't bring into it. I ponder with no limits what would be the perfect item to serve the desired purpose, and then I let my creativity go wild. Don't limit what you think you're capable of. Let the things around you be simple, beautiful, and inspiring, let them be a reflection of what you believe, how you see the world, and how you want the world to see you.

I think that we as a society have forgotten the true value of craftsmanship. I'm here to resist that change and to encourage others to do the same.

Being a maker is empowering more than anything, it's challenging and rewarding. I once made my own dining room table, the design was ambitious and personal, the materials I salvaged my myself, and it took months to finish. I will never forget the first time I gathered my family around this beautiful table to share a meal, it was an indescribable feeling, suddenly it wasn't about building furniture anymore, but bringing people together, building a sense of community."

What one piece of advice would you give to other makers?
"Pay attention to the things you are naturally drawn to. They are often connected towards your path, passion, and purpose in life.

It's important to know yourself, be honest with yourself, and to know why it is that you're doing what you're doing. Search deep within yourself to answer the 'why' question, then move forward without overthinking it. Make decisions then execute."

"Being a maker is empowering more than anything, it's challenging and rewarding..." — David Roost
Roostmade Co. sells organic, plant-based wood finish - Organic Wood Wax and Organic Wood Oil - that protects cutting boards, butcher blocks, utensils, and more. David launched Roostmade in February 2018, and for every product sold three trees are planted to fight deforestation.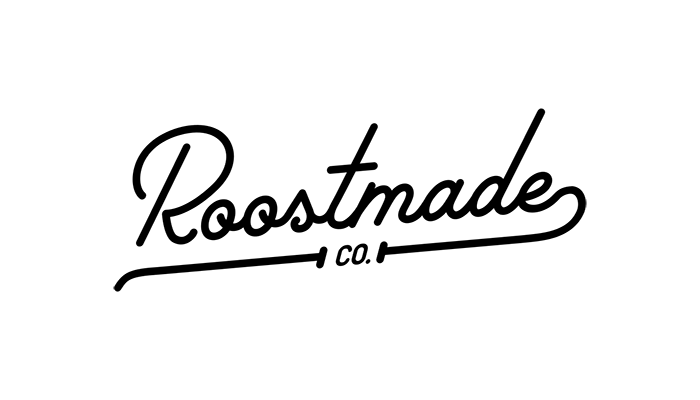 Follow David Roost's work: Roostmade Co. website • Instagram profile.
---
Join in on the conversation
The Makerviews email Newsletter is where we share things first. Connect with and learn from other makers. We don't spam - expect emails weekly at most.
Signup for newsletter
"Pay attention to the things you are naturally drawn to. They are often connected towards your path, passion, and purpose i..." - David Roost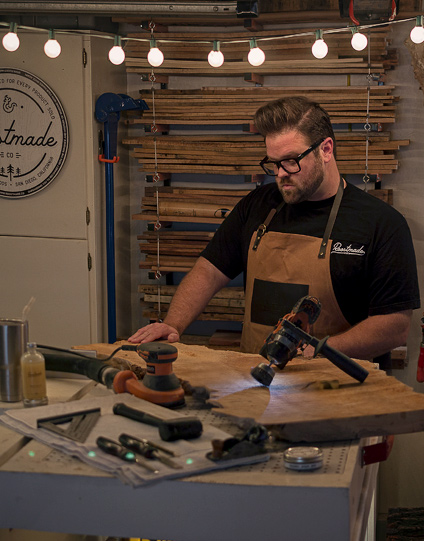 ---