•
373 words • Miniviews
I'm a Maker Because...with Dylan & Molly
Dylan & Molly, Woodbrew - Maker Miniviews series. These interviews are quick and to-the-point, check it out.
By Scott Mathson, Makerviews
Makerviews exists to share the stories of and advice from a variety of talented makers, designers, and artists.
Follow Makerviews
Supporters
Plink makes smart links for podcasts. Smart links auto-open iOS and Android pre-installed apps or send to App links page. Try one: Makerviews podcast.
Miniviews series - No. 19 with Dylan & Molly
You've landed on the nineteenth installment of the Maker Miniviews (mini, two question interviews) series. Learn more about these maker interviews and view a list of all Miniviews.
Dylan and Molly are young entrepreneurs, woodworkers, and makers creating woodworking videos, doing custom client work, and more under the Woodbrew name.
Check out this interview with Dylan & Molly of Woodbrew.
---
I'm a Maker Because...
Dylan & Molly interview
What inspires you to keep making things?
"Necessity has been the driving force behind our creativity the past few years... only recently has this ever so slightly changed. Making things has harbored such growth in our professional and personal lives that it has become an extension of who we are.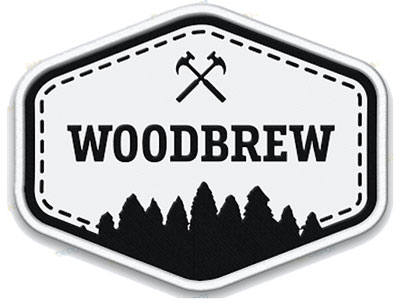 We used to make things for ourselves, but now we can make things that may inspire others to create and that is inspiring."
What one piece of advice would you give to other, budding woodworkers?
"Don't get caught up in the "if only I had __________" phrase... Make do with the available resources and just have some fun.
---
Dylan & Molly initially started Woodbrew as a furniture restoration and creation business and have since shifted into content production, putting out great woodworking content.
"Make do with the available resources and just have some fun." — Dylan Strachan
They're releasing some great project plans for sale on their website, be sure to check them out!
Check out the Woodbrew website and Instagram profile.
Thank you all for reading this article, now get out there and make things!
---
Share this - I'm a Maker Because...with Dylan & Molly
"We used to make things for ourselves, but now we can make things that may inspire others to create and that is inspiring..." - Dylan & Molly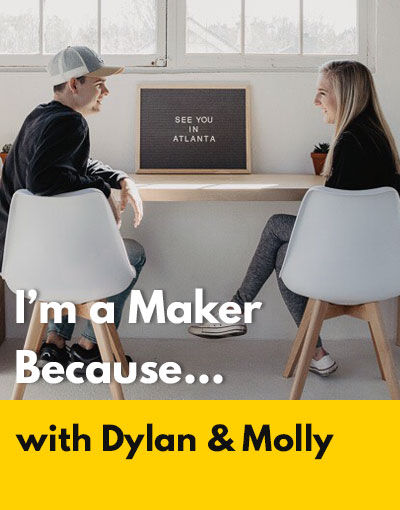 ---