•
734 words • Miniviews
I'm a Maker Because...with Pete Sveen
Pete Sveen, DIY Pete - wood and concrete tutorials - Maker Miniviews series. These interviews are quick and to-the-point, check it out.
By Scott Mathson, Makerviews
Makerviews exists to share the stories of and advice from a variety of talented makers, designers, and artists.
Follow Makerviews
Supporters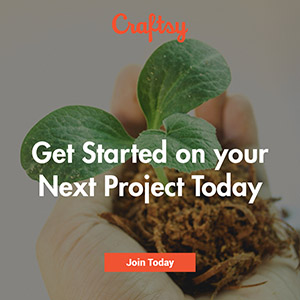 Miniviews series - No. 1 with Pete Sveen
This is the first installment to the start of the Maker Miniviews series that I'm making called "I'm a Maker Because…" I'm excited to be launching this interview series and sharing it with you! The structure of the series is that Scott Mathson, Makerviews asks different makers two questions. That's it, two questions. These text, maker interviews are quick and to-the-point, all while providing insight from a wide variety of truly talented individuals!
Makerviews strives to provide you inspiration, resources, and tools, all while keeping things condensed. It's my vision to not take too much of your time away from acutally making things! As makers, we all need to support each other in getting out there and making things. With that, brevity is key. That's why I've taken a two-question approach in this series.
Check out this brief interview from Pete Sveen of DIY Projects with Pete and then get out there and make things!
---
I'm a Maker Because...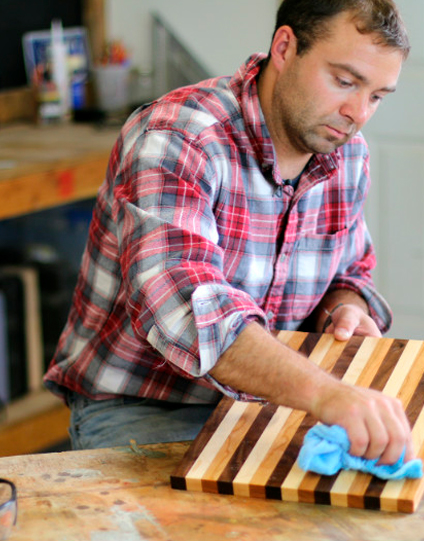 Pete Sveen interview
Pete, what is the biggest reason why you are a maker, crafting things by hand?
"I am a maker because I enjoy teaching what I've learned and using it as a tool to inspire others. "Making" is a hobby we can do for a lifetime. It's something we can do to build relationships with family and friends. Having something you are passionate about that strengthens friendships and bonds is important for everyone."
What one piece of advice would you give to other makers?
"Sometimes the biggest hurdle is in our mind. All projects may seem large and complicated, but if you can break them down into lots of little steps you'll see just how possible any project can be. Put one foot in front of the other, and take one step at a time. Each step will add up and before you know it they'll add up to a complete project. Take action and build."
---
Woodworking, concrete projects, do it yourself inspiration, and more. If you haven't heard of DIY Pete, then you need to check out his quality work. I really don't know of anyone else providing such in-depth and genuine tutorials than Pete. He continues to add new videos, release downloadable project plans, and communicate with his community on social media.
This man is dedicated. Not only is Pete an excellent and inspired maker, he is genuinely a nice guy that cares about others. Are your creations for your own personal enjoyment? Is making something therapeutic to you? As Pete notes, do your projects build bonds with others? Whatever the case may be, we encourage you to make things, share those creations with others, and continue your craft!
"Take action and build." — Pete Sveen
---
There's more:
Pete and my conversation has been released as episode no. 03 of the Makerviews podcast. Listen to this maker interview to learn more about his background, processes, tools, and growth. Pete gives advice to hobbyist makers and full-time content creators, alike.
---
Pete has built a great following around his tutorial videos on YouTube - please do yourself a favor and check out the DIY Pete YouTube Channel here, download his free DIY project plans here, and connect with the DIY Pete community on Facebook.
Now get out there and make things!
---
Join in on the conversation
The Makerviews email Newsletter is where we share things first. Connect with and learn from other makers. We don't spam - expect emails weekly at most.
Signup for newsletter
"I am a maker because I enjoy teaching what I've learned and using it as a tool to inspire others..." - Pete Sveen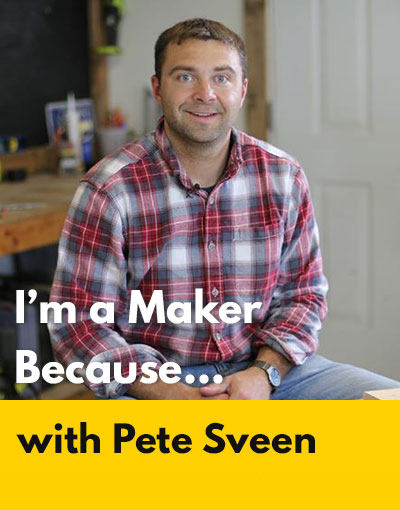 ---