•
546 words • Miniviews
I'm a Maker Because...with Jake Carnley
Jake Carnley, Great Bear Wax Co. - Maker Miniviews series. These interviews are quick and to-the-point, check it out.
By Scott Mathson, Makerviews
Makerviews exists to share the stories of and advice from a variety of talented makers, designers, and artists.
Follow Makerviews
Supporters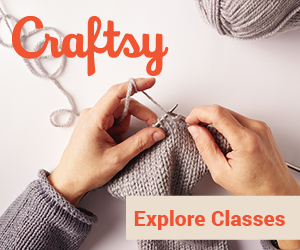 Miniviews series - No. 12 with Jake Carnley
You've landed on the twelfth installment of the Maker Miniviews (mini, two question interviews) series. Learn more about these maker interviews and view a list of all Miniviews.
Jake Carnley is founder of Great Bear Wax Co. out of Birmingham, Alabama.
Check out this interview with Jake Carnley, founder of Great Bear Wax Co.
---
I'm a Maker Because...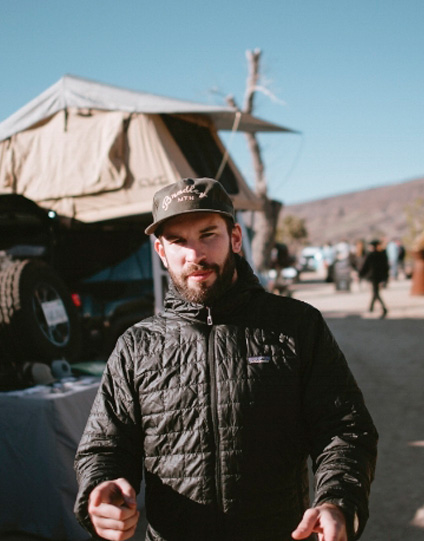 Jake Carnley interview
What inspires you to keep making things?
"I can tend to be a bit obsessive. I am really obsessed with the idea that we are all on a journey and that every part of it is vital to the place where we are going, I'll call it 'home'. It's something that if I'm not careful can thrust me out into the future and prevent me from being present. When handled correctly, it keeps me so present because this part of the journey is important.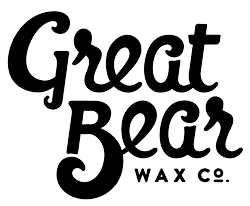 I would be the first to tell you that I don't intend on doing candle work forever so I know there is something for me in this season and that keeps me making things. On another level, I just enjoy the day to day work of it. I like having a product that I have made and I like that it is available to people everywhere. I like working."
What one piece of advice would you give to other, budding makers?
"Stop looking around. It's everywhere, people putting everything they have into media forms and really trying to sell an idea of having 'made it' as if they have developed some sort of authority just by creating.
The only new thing we actually are creating is social anxiety and the need to be loved by people we don't know. It's all so stupid, really. I would say figure it out and figure out what you like about your craft. If you're a candlemaker don't follow every candlemaker on Instagram. If you're a leather worker don't follow every leather worker.
Create something for yourself first, love it yourself first and then if folks like it offer it to them. So yeah, keep your head down and create something that you enjoy."
---
Jake runs a company that pours candles with fragrances inspired by fond memories, ranging from the great outdoors to delicate floral blooms.
"Create something for yourself first, love it yourself first and then if folks like it offer it to them." — Jake Carnley
Check out Jake's Great Bear website and Instagram account.
Thank you all for reading this article, now get out there and make things!
---
Join in on the conversation
The Makerviews email Newsletter is where we share things first. Connect with and learn from other makers. We don't spam - expect emails weekly at most.
Signup for newsletter
"Create something for yourself first, love it yourself first and then if folks like it offer it to them..." - Jake Carnley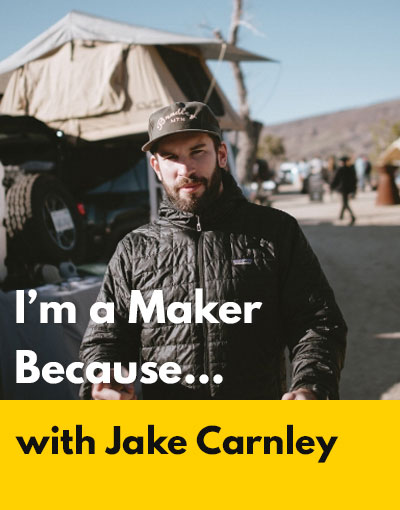 ---