•
641 words • Miniviews
I'm a Maker Because...with Matt Micucci
Matt Micucci, Offerman Woodshop - Maker Miniviews series. These interviews are quick and to-the-point, check it out.
By Scott Mathson, Makerviews
Makerviews exists to share the stories of and advice from a variety of talented makers, designers, and artists.
Follow Makerviews
Supporters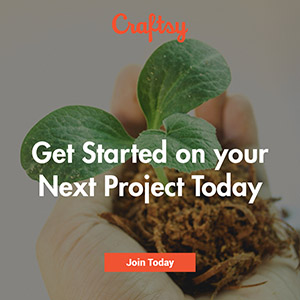 Miniviews series - No. 18 with Matt Micucci
You've landed on the eighteenth installment of the Maker Miniviews (mini, two question interviews) series. Learn more about these maker interviews and view a list of all Miniviews.
Matt Micucci, of Offerman Woodshop is a straight-forward guy. Matt spends his days as a woodworker and is a damn fine kazoo maker, to boot - check out his feature in Offerman's book, Good Clean Fun.
Check out this interview with Matt Micucci of Offerman Woodshop.
---
I'm a Maker Because...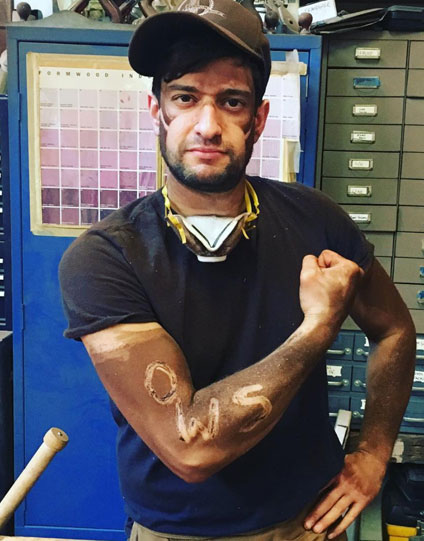 Matt Micucci interview
What inspires you to keep making things?
"Honestly, it's currently the pay check. I can hear the purists booing me right now! But it's the reality of surviving as a woodworker in Los Angeles. This is how I survive. You have to hustle. No one is getting rich doing it, but I love that I can pay my bills by essentially making wooden stuff all day.
I also work for a non profit called Would-Works and teach woodworking on the weekends to help supplement my income. But being a woodworker is not as romantic as I think people want to believe. At Offerman Woodshop we make custom furniture and anything that 'tickles Nick's fancy'. But a large part of our business is our web items.
Sometimes I'm using a spoke shave, hand-shaping a beautiful canoe paddle or carefully chiseling in a butterfly key. But a lot of the times it's not so fancy. The other day I spent 8 hours behind a router table making hatchet handles. There wasn't a whole lot of inspiration in that other then my desire to always do good work, be a valuable team member, and get paid so I can make rent. And besides it's way better then waiting tables at a restaurant.
If I was doing this as a hobby I'd probably say something like 'What inspires me to keep making things? Ohhhh, well I love the moment right when you get back from the lumber yard with unmilled lumber and knowing the beauty that is about to unfold'. But I'm not going to say that."
What one piece of advice would you give to other, budding woodworkers?
"Volunteer your help to people you admire. Working for free (within reason) and just being around a group of artists let's them know what kind of person you are and your basic skill level with no stress on either side.
I came to Offerman Woodshop with little to no skills and swept the floors, cleaned the bathrooms, and occasionally sanded for 3 months. Extra hands are always helpful around a shop or on a particular project. It's a great way to ask questions, learn, and see if you even like doing this. It also opens the door to the tiny but loving community of woodworkers in your area."
---
Matt volunteers his time outside of Offerman's shop to Would Works, a nonprofit that provides work for those in need.
"Working for free (within reason) and just being around a group of artists let's them know what kind of person you are..." — Matt Micucci
Learn more about Matt in his bio on the Offerman site and check out his work on Offerman Woodshop's Instagram.
Thank you all for reading this article, now get out there and make things!
---
Join in on the conversation
The Makerviews email Newsletter is where we share things first. Connect with and learn from other makers. We don't spam - expect emails weekly at most.
Signup for newsletter
"Working for free (within reason) and just being around a group of artists let's them know what kind of person you are.." - Matt Micucci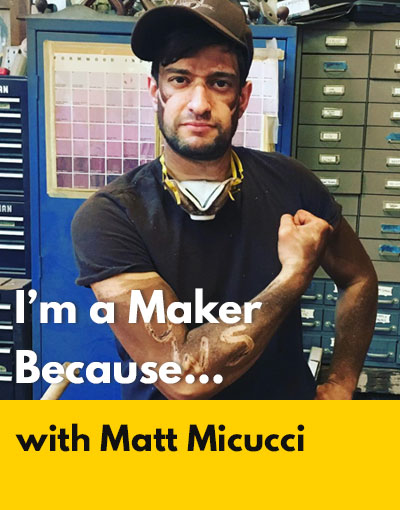 ---