•
768 words • Miniviews
I'm a Maker Because...with Matthew Brewer
Matthew Brewer, Worn Standard - Maker Miniviews series. These interviews are quick and to-the-point, check it out.
By Scott Mathson, Makerviews
Makerviews exists to share the stories of and advice from a variety of talented makers, designers, and artists.
Follow Makerviews
Supporters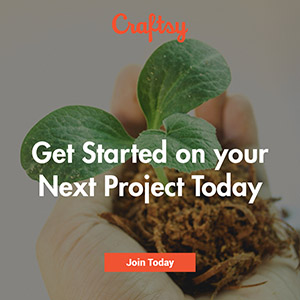 Miniviews series - No. 21 with Matthew Brewer
You've landed on the twenty-first installment of the Maker Miniviews (mini, two question interviews) series. Learn more about these maker interviews and view a list of all Miniviews.
Matthew Brewer creates beautiful cutting boards and has done so for quite some time! His attention to detail shines through in the work - precision, care, and consistent branding.
Check out this interview with Matthew Brewer of Worn Standard.
---
I'm a Maker Because...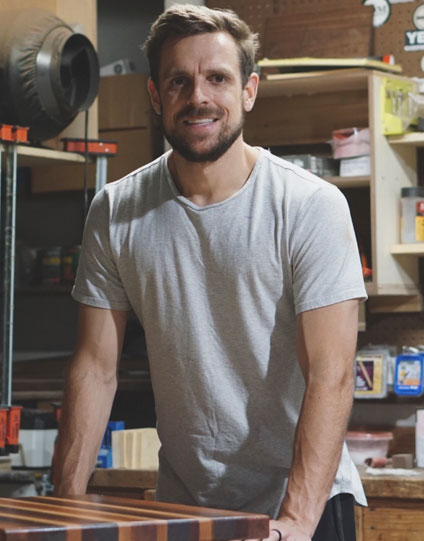 Matthew Brewer interview
What inspires you to keep making things?
"For as long as I can remember, I have enjoyed figuring out how things go together. As a maker, I get to decide how something is built. I'm often inspired by seeing something on YouTube and then I get the urge try it myself. My main passion these days is cutting boards. I'm only able to practice woodworking in my spare time since I have a full time job, so cutting boards are quick projects that allow me to make but don't require tons of shop time.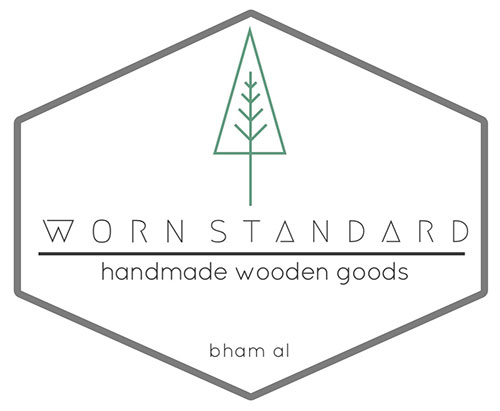 I'm also inspired to help others. When I first hopped on Instagram I didn't think I had much to offer. I think that's a hurdle most have to get over initially. Late last year, I mustered up enough confidence to make my first and only YouTube video about how I make juice grooves. It's been rewarding to get a shoutout or a tag from folks who have found my tutorial useful."
What one piece of advice would you give to other, budding woodworkers?
"Find what you enjoy making, and then seek to master it. In this social media age, the temptation is to compare yourself to others' work/following, which may lead to discouragement for someone who's just beginning. Don't be afraid to reach out to others who are making something you're passionate about. That's the part I love most about the woodworking community online. While working on a project, you have access through Instagram to reach out to others for support, such as Brad (@fixthisbuildthat), who is great about replying quickly.
Next, I would say work with what you have. Don't be tempted to spend a lot of money on brand new tools, assuming if you get that tool, that you'll automatically know how to perform a skill. When I began, I had an old power drill and miter saw, a RO sander and a circular saw. You can make all sorts of things with this group of tools. You'll also appreciate a new tool that much more when you've stuck it out with some older tools while you are beginning. And one last tip, contact local architectural woodworking firms because they love to sell scrap wood. It's scrap to them but to small shops like mine it's a gold mine.
Lastly, I feel like I discover a new maker/woodworker every other day that's in my city. Seek out a few makers in your area that you can connect with. In my area, we have a group of woodworkers, and when one is asked to build something but cannot get to it, we just pass it along to the group and someone picks it up. Don't try to go at it alone. There's a community of makers who all want each other to learn and succeed, so use that to your advantage."
---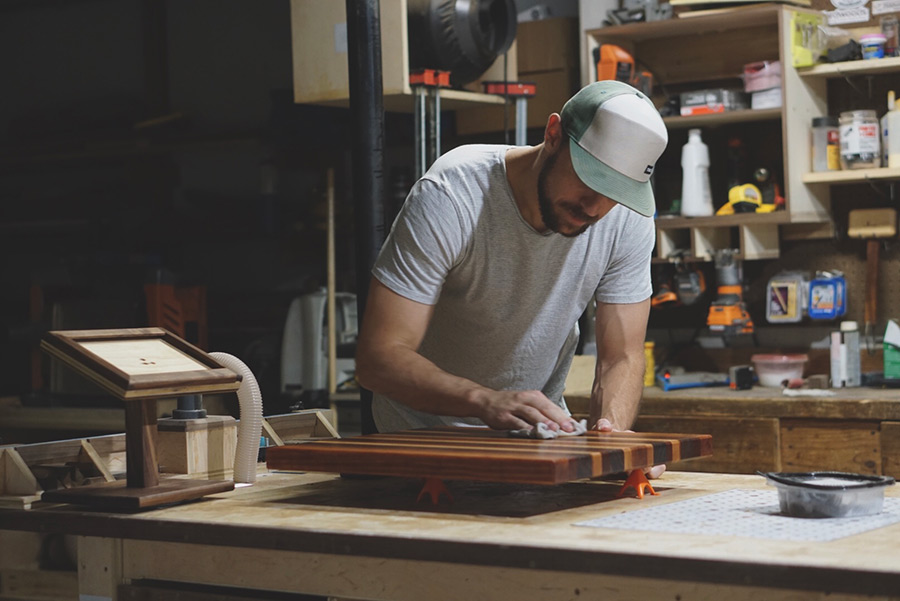 Matthew Brewer, of Worn Standard is first-and-foremost a family man: a husband, a father. Outside of working his full-time sales job, he finds solace in creating things by hand.
Matthew is documenting and sharing his processes and insights on Instagram, Worn Standard, go check out his work.
"Find what you enjoy making, and then seek to master it." — Matthew Brewer
Check out the Worn Standard website and Instagram profile.
Thank you all for reading this article, now get out there and make things!
---
Join in on the conversation
The Makerviews email Newsletter is where we share things first. Connect with and learn from other makers. We don't spam - expect emails weekly at most.
Signup for newsletter
"There's a community of makers who all want each other to learn and succeed, so use that to your advantage..." - Matthew Brewer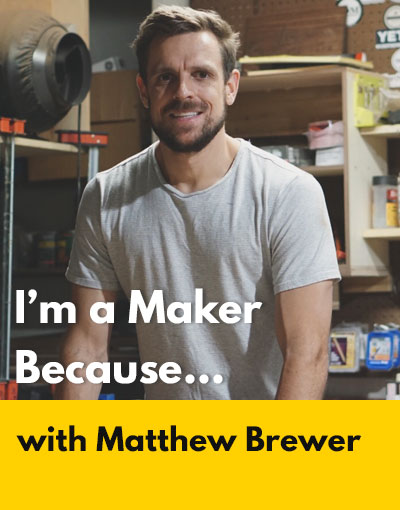 ---