•
921 words • Miniviews
I'm a Maker Because...with Corrie Ladd
Corrie Ladd, Artist - Maker Miniviews series. These interviews are quick and to-the-point, check it out.
By Scott Mathson, Makerviews
Makerviews exists to share the stories of and advice from a variety of talented makers, designers, and artists.
Follow Makerviews
Supporters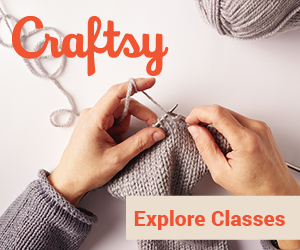 Miniviews series - No. 34 with Corrie Ladd
You've landed on the thirty-fourth installment of the Maker Miniviews (mini, two question interviews) series. Learn more about these maker interviews and view a list of all Miniviews.
Corrie Ladd runs bones&blooms creating naturally-inspired, unique, and organic jewelry. The aesthetic and look of this precious metal worker, linoleum block textile printer, and silversmith's handmade creations are all truly unmatched.
Check out this interview with Corrie, as she shares her inspiring story and actionable advice to take.
---
I'm a Maker Because...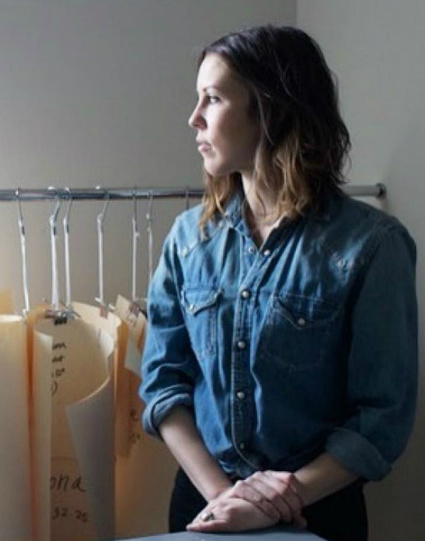 Corrie Ladd interview
What inspires you to keep making things?
"I knew in high school that I wanted to pursue a career in the arts. I had some tremendous art teachers that aided in the development of my creative identity. So once I decided on the Drawing program at the University of Florida, I believed I would be able to map out life's trajectory...both personal and professional. Needless to say, there were many unforeseen twists and turns that left me with the following challenges; away from home, divorced, sunk in a divergent career path in senior care sales, and incredibly unsure of my future.
I was approaching 30 with no real "plan" in sight. I decided to circle back around to my first love that was never fully actualized; creating. On a bit of a whim, and as a life "pause button", I entered an 18 month professional diploma program in Fashion Retail & Merchandising. This re-framed my work into something that was less precious by taking it off gallery walls, and more precious by adding an heirloom quality. Work to be worn, and to adorn. To love, and to pass down. This idea launched bones&blooms.
bones&blooms is a design house that creates modern, organic jewelry and textiles. I love taking a fresh approach on old symbolism, creating new organic/ geometric forms for earrings and necklaces, and being a bit sassy when designing for the tea towels that hang in the heart of the home.
I think apart from being self-taught in both of these fields, and building something out of nothing, I am most proud of the impact I've seen my work make on someone's day. It may sound a bit canned or generic, but that laugh that I get from the purchase of the 'TaTas Tea Towel', or the smile I get when someone approves of the way a necklace compliments their being, is my greatest joy."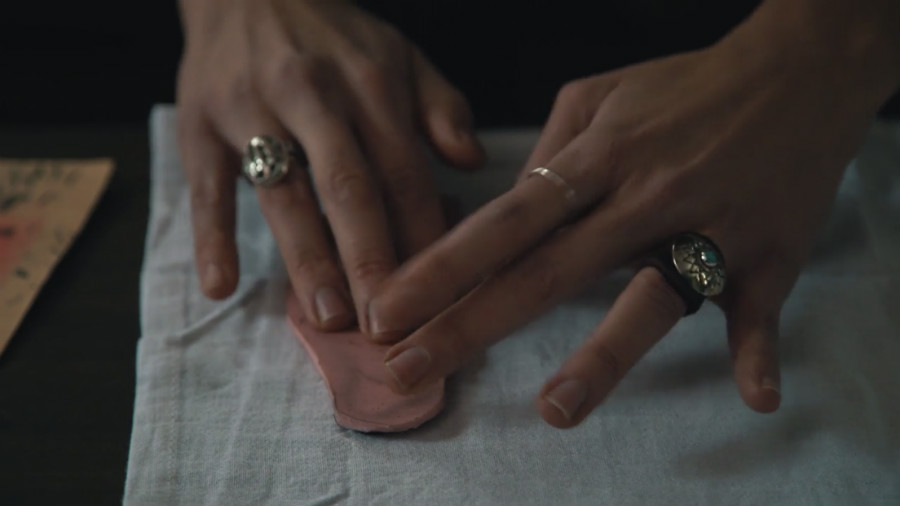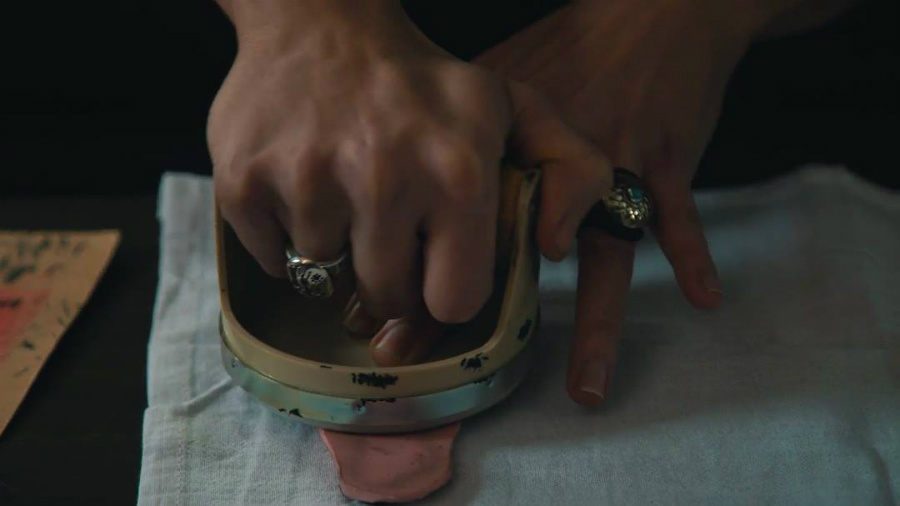 What one piece of advice would you give to other makers?
"There were a few things that I think aided me in pushing bones&blooms forward:
1) I said 'YES'... a lot. Whether it was a weird commission, a bunch of small pop-ups, a really short turn-around time on an order (both retail and wholesale), or an exclusive for a store, what I found is that you can't be short-sighted in your approach. This business is one of short-term discomfort, for long-term gains. The beauty is that if you do this enough, eventually you'll have the luxury of picking and choosing your projects, events, and retailers. The sense of accomplishment when you begin to see this shift is unreal. It's definitely worth it!
2) Find mentors, and ask questions. Pretty early on, I started to pinpoint other makers that were a few steps ahead of me. I would look at their websites, social media, and see what others were saying about them on blogs and in publications. This insight allowed me to loosely plot my next steps, while staying true to my brand and core values. I would then reach out, and ask questions! Some were even generous enough to allow me to buy them a coffee in exchange for a little bit of their business savvy. I've even found a few friends this way! We should all be willing to share, uplift, and be transparent in our journey.
3) Definitely share your successes, but also be willing to share your failures. The public and your peers need to relate to you and your work. The more human you make your brand, the more it will endear it to your counterparts and consumers. This will create a professional network full of authentic people, and will expand your customer base to those that share your core values."
---
Corrie is an artist who is consistently gaining new skills and growing as an artist. Beyond bones&blooms, this maker is also a leatherworker for Georgia-based Neva Opet. As cutting lead, these first, precise steps are arguably the most critical step in their bag production.
"Definitely share your successes, but also be willing to share your failures." — Corrie Ladd
Check out bones&blooms website and Instagram page.
Thank you all for reading this article, now get out there and make things!
---
Join in on the conversation
The Makerviews email Newsletter is where we share things first. Connect with and learn from other makers. We don't spam - expect emails weekly at most.
Signup for newsletter
"We should all be willing to share, uplift, and be transparent in our journey..." - Corrie Ladd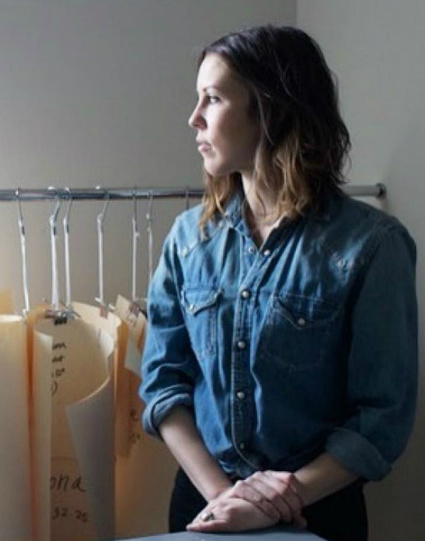 ---