•
596 words • Miniviews
I'm a Maker Because...with David Stine
David Stine, Woodworker and Furniture Maker - Maker Miniviews series. These interviews are quick and to-the-point, check it out.
By Scott Mathson, Makerviews
Makerviews exists to share the stories of and advice from a variety of talented makers, designers, and artists.
Follow Makerviews
Supporters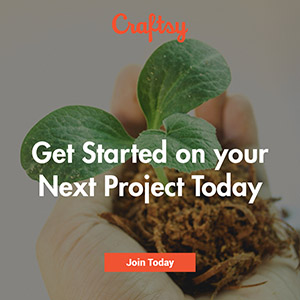 Miniviews series - No. 42 with David Stine
You've landed on the forty-second installment of the Maker Miniviews (mini, two question interviews) series. Learn more about these maker interviews and view a list of all Miniviews.
David Stine is an American woodworker and craftsman, creating beautiful furniture by hand with sustainably-harvested hardwoods. David truly is a work-horse and his furniture is created using sustainable practices from raw materials that he harvests, mills, and cures himself.
With work featured in Dwell, Forbes Life, Fine Woodworking, and more, Makerviews is honored to feature David - check out this interview with David Stine.
---
I'm a Maker Because...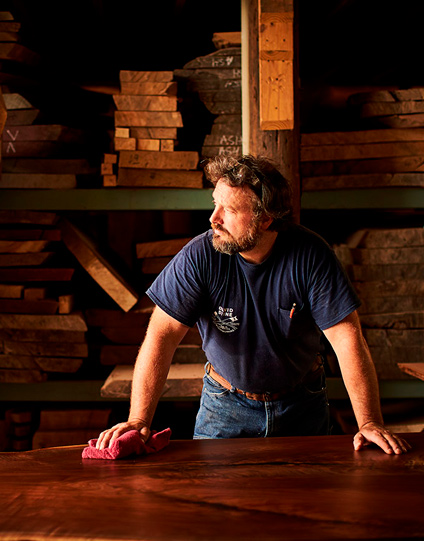 David Stine interview
What inspires you to keep making things?
"Three things. First, my materials. I sustainably harvest and mill my own timber, and I have an enormous supply of raw materials at my farm waiting to be worked. It's exciting to see the raw logs—cut from dead and dying trees—and know that they will become something beautiful, useful, and extraordinary.

The further along I get in my career the less I impose my will in my work; I let the wood speak for itself. And the design inspiration comes from what is revealed as I mill the logs. That's inspiring.

Second, I do a lot of commercial work for clients in the restaurant and hospitality industries, and I've been really influenced and inspired by working with several James Beard-award winning chefs, who take raw ingredients and turn them into the most amazing and delicious food. That inspires me to take my raw ingredients—my wood—and turn it into something beautiful and useful for their restaurants and homes.

Third, I am inspired by where and how my clients live. We have so many clients who live and work in incredibly beautiful places—Jackson Hole, Park City, Amagansett, Lake Tahoe, skyscrapers in Chicago and New York, beach and lake houses, etc. It's inspiring to make pieces as beautiful as those settings, and to give my clients what they want—a beautiful piece of natural furniture that will grace their home or office forever."

What one piece of advice would you give to other makers?
"Get to work. It's that simple. You can't think about the work, you need to do the work. You have to put in the time and effort and hone your craft. You have to immerse yourself in it. Do the work."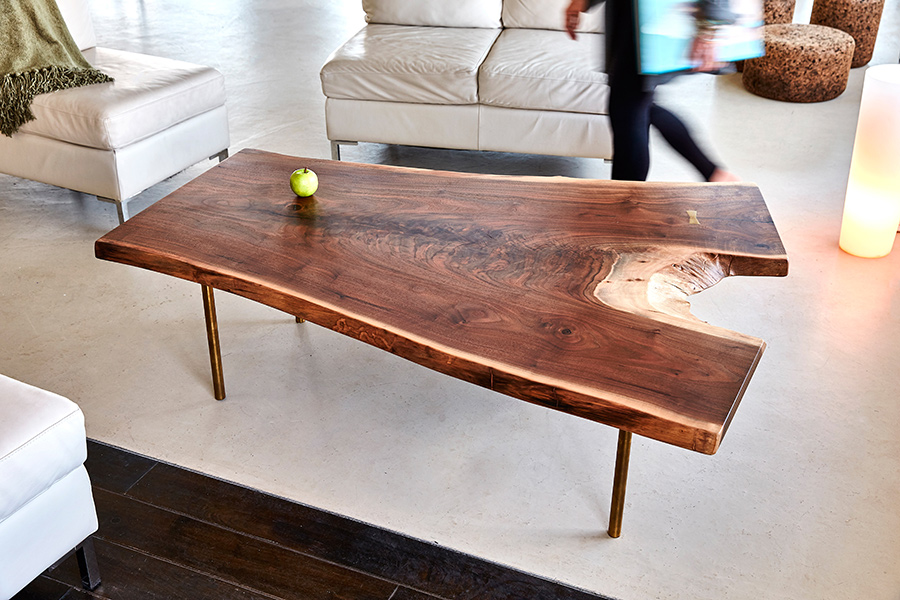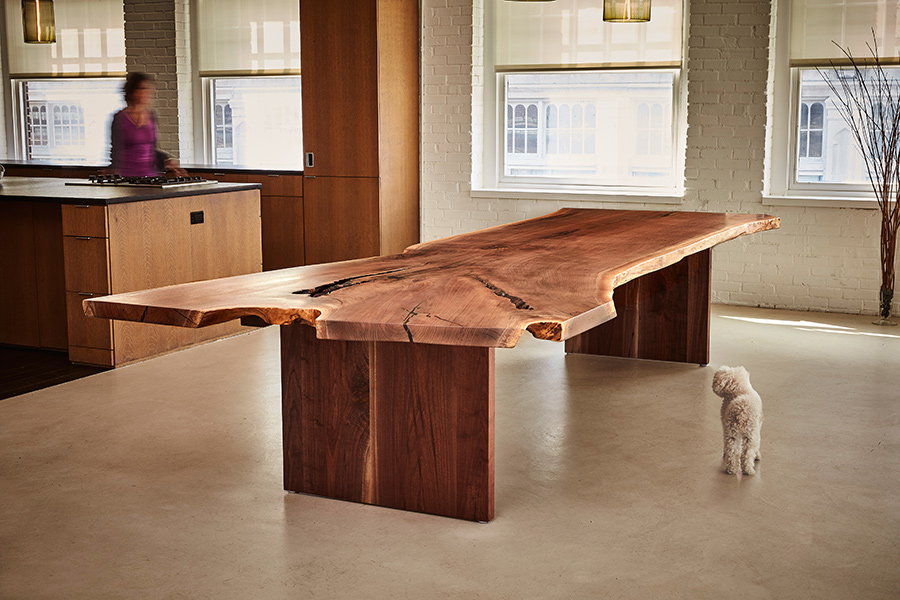 "You have to immerse yourself in it. Do the work..." — David Stine
End products that are inspired by what is revealed during the milling process, these materials, David's "raw ingredients", are given new life and purpose. Truly artisanal, alongside an authentic process and lifestyle, this maker's work is unmatched in quality and uniqueness.
Follow David Stine's work: David Stine website • Facebook • Instagram profile.
---
Join in on the conversation
The Makerviews email Newsletter is where we share things first. Connect with and learn from other makers. We don't spam - expect emails weekly at most.
Signup for newsletter
"...design inspiration comes from what is revealed as I mill the logs. That's inspiring." - David Stine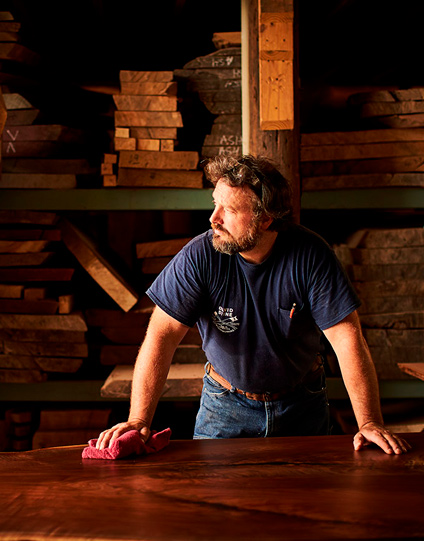 ---