•
715 words • Miniviews
I'm a Maker Because...with Chris Salomone
Chris Salomone of Foureyes Furniture - woodworking YouTuber - Maker Miniviews series. These interviews are quick and to-the-point, check it out.
By Scott Mathson, Makerviews
Makerviews exists to share the stories of and advice from a variety of talented makers, designers, and artists.
Follow Makerviews
Supporters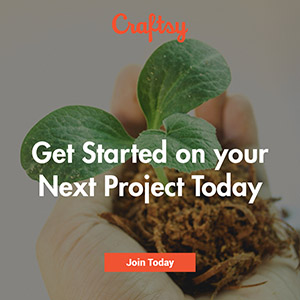 Miniviews series - No. 3 with Chris Salomone
You've landed on the third installment of the Maker Miniviews (mini, two question interviews) series. Learn more about these maker interviews and view a list of all Miniviews.
Chris is a humble guy who has plenty to be proud of.
Woodworking is his forte, it's his thing.
Check out this interview with woodworker and content producer, Chris Salomone.
---
I'm a Maker Because...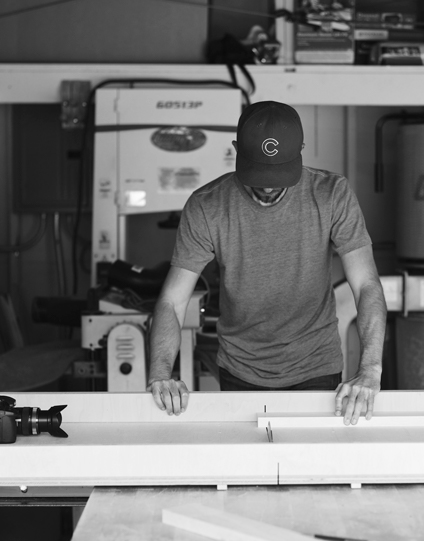 Chris Salomone interview
Chris, what inspires you to keep making things?
"I suppose, to really oversimplify things, I just really enjoy it! I've always liked making things: from drawing as a little kid, to making music through college and beyond, to what I'm doing now - I find that I am at my happiest when I'm building something or when I have a project coming up to be excited about. I really think that the key to happiness is having something to look forward to.

The actual building can be fun and to see the finished product is rewarding - but having something to look forward to is what keeps me going. I think you also get caught in a cycle, or a feedback loop with endeavors like these. The more you work, the more you have ideas, the more excited about those ideas you become, motivating you to work more, and thus have more ideas and become even more excited...and then eventually your head explodes :)"
How do you manage your time and create a balance between your day job and Foureyes?
"I essentially have two full-time jobs at the moment. I won't lie and say it's easy - but it is do-able. The interesting thing about running a content creation business like Foureyes, is that the part of the job that entails actually being in the shop and building probably only accounts for about 25% of the time it takes to run the business.
So things like responding to emails, social media, etc... can be done during breaks/lunch or by staying a few minutes after work, while I'm away at the office. Heck, I can even make a lot of progress on a design from my office if I dedicate a lunch hour to playing around in Sketchup... so that is a big help.
Other than that, I pretty much spend my weekends, and a lot of evenings, holidays, vacation days, etc... building things. That's just what it takes to get it all done. And I'm fine with this for now. I'm still relatively young, and if I have to work 80 hour weeks for the next few years then that is what I'll do.
The hope is that eventually, Foureyes will get big enough to become my only job and sole source of income. Only time will tell... but there again, that is something to look forward to - and thus, I am happy."
---
Chris produces amazing videos, with production quality and a zen-like nature that is currently unmatched by any others. He's a very genuine and authentic maker and his videos portray this.
"I'm still relatively young, and if I have to work 80 hour weeks for the next few years then that is what I'll do." — Chris Salomone
Again, this maker is producing woodworking content with a production quality and an overall aesthetic that is unmatched by any others in this space. Chris has built a big following around his Foureyes channel - check out the Foureyes YouTube Channel here and show ongoing support through Patreon, here.
Thank you all for reading this article, now get out there and make things!
---
Join in on the conversation
The Makerviews email Newsletter is where we share things first. Connect with and learn from other makers. We don't spam - expect emails weekly at most.
Signup for newsletter
"I suppose, to really oversimplify things, I just really enjoy it! I've always liked making things: from drawing as a littl..." - Chris Salomone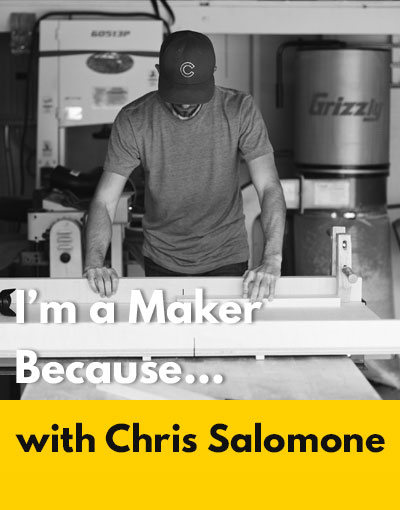 ---