•
586 words • Miniviews
I'm a Maker Because...with Tyler Cain
Tyler Cain, Cain Productions - Maker Miniviews series. These interviews are quick and to-the-point, check it out.
By Scott Mathson, Makerviews
Makerviews exists to share the stories of and advice from a variety of talented makers, designers, and artists.
Follow Makerviews
Supporters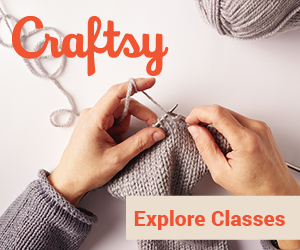 Miniviews series - No. 26 with Tyler Cain
You've landed on the twenty-sixth installment of the Maker Miniviews (mini, two question interviews) series. Learn more about these maker interviews and view a list of all Miniviews.
Tyler Cain, of Cain Productions is dedicated to music. He's creating videos and writing songs, as an artist and musician himself, as well as producing Grammy nominated records for other artists.
Check out this interview with Tyler Cain of Cain Productions.
---
I'm a Maker Because...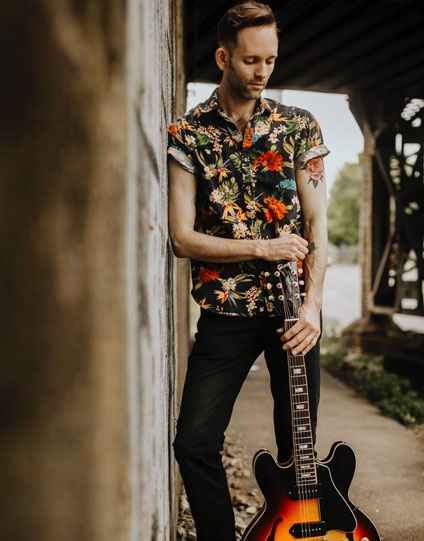 Tyler Cain interview
What inspires you to keep making things?
"As an artist and producer I've spent years of my life always looking for some sort of finish line with my music...some kind of ultimate accolade or something. One day I woke up with the realization that that was only ego, and the process of creating and grinding and working to create with consistency was itself the true payoff.

Art isn't comfortable. It's not supposed to be. But when your music speaks to someone and creates a connection with something in their own life, then that is the greater purpose and inspires you to keep on. At this point in my life, I've realized that the music I create is only a vehicle for promoting bigger issues like spreading love, acceptance, and positivity into the world.
Once you make the disciplined decision to be fulfilled by the PROCESS of creating, then you can really be effective. I love music more than anything. I loved it when I was a teenager playing Rage Against the Machine covers at pool parties, I loved it when I moved to Nashville as a starry-eyed 18 year old, and I still love it now."
What one piece of advice would you give to other, budding musicians and artists?
"I heard a quote once that said "inspiration is for amateurs." What that means is you need to have a high output and create even when inspiration isn't striking. Consistency is where your reputation will grow.
Choose to be inspired by the competition around you not intimidated, figure out what you do really well and focus on it, and believe in yourself.
Other than that, have fun. Always have fun...but not too much fun."
---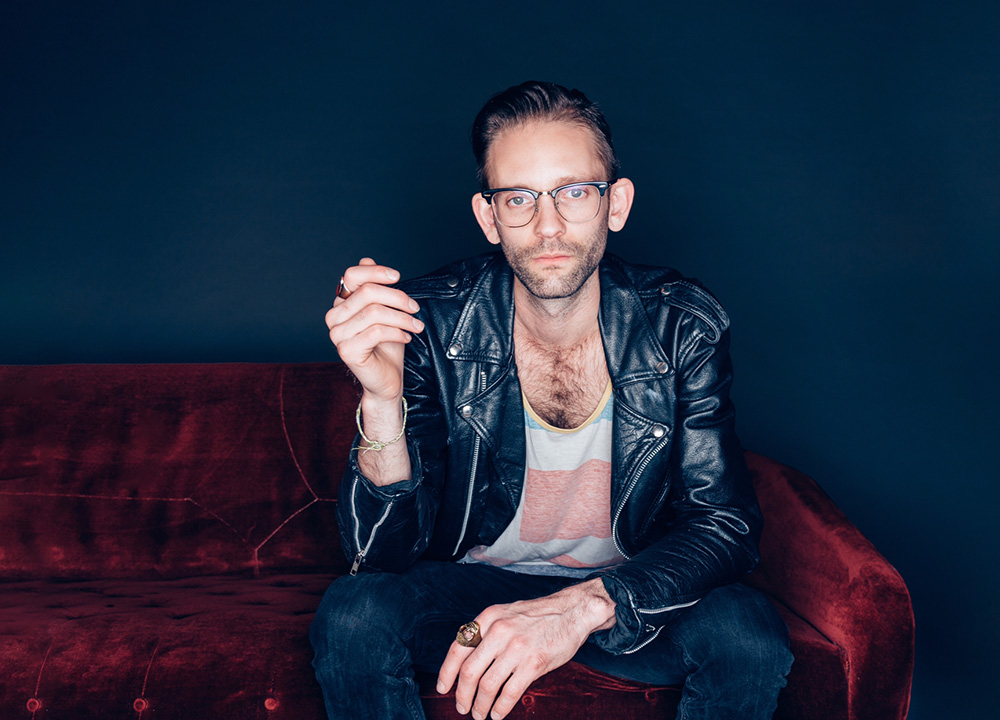 Tyler owns and operates a studio in Music City, USA - Nashville - and is really on a roll.
"Consistency is where your reputation will grow...figure out what you do really well and focus on it..." — Tyler Cain
Tyler's outlook is representative of where he's at as a creator, purely enjoying the process of creating and being consistent with it, to boot. Be sure to check his work out.
Check out the Cain Productions website and Instagram profile.
Thank you all for reading this article, now get out there and make things!
---
Join in on the conversation
The Makerviews email Newsletter is where we share things first. Connect with and learn from other makers. We don't spam - expect emails weekly at most.
Signup for newsletter
"Once you make the disciplined decision to be fulfilled by the PROCESS of creating, then you can really be effective..." - Tyler Cain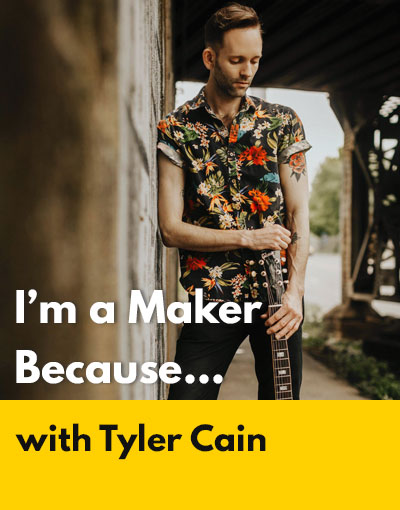 ---