•
649 words • Miniviews
I'm a Maker Because...with Odin Clack
Odin Clack, Odin Leather Goods - Maker Miniviews series. These interviews are quick and to-the-point, check it out.
By Scott Mathson, Makerviews
Makerviews exists to share the stories of and advice from a variety of talented makers, designers, and artists.
Follow Makerviews
Supporters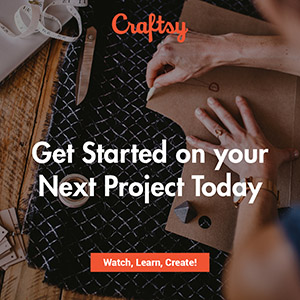 Miniviews series - No. 24 with Odin Clack
You've landed on the twenty-fourth installment of the Maker Miniviews (mini, two question interviews) series. Learn more about these maker interviews and view a list of all Miniviews.
Odin Clack, of Odin Leather Goods is creating amazing, classic standards and one-off custom pieces out of leather in the heart of Texas.
Check out this interview with Odin Clack of Odin Leather Goods.
---
I'm a Maker Because...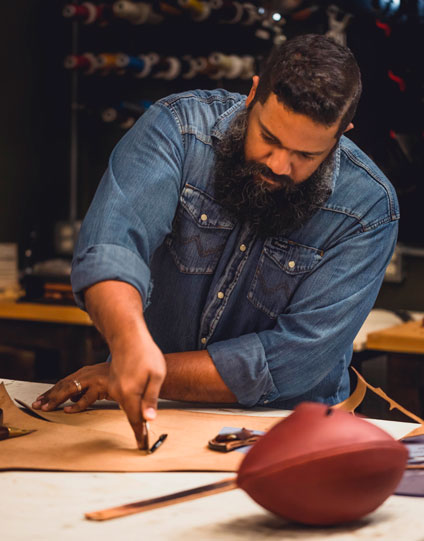 Odin Clack interview
How do you manage your time?
"Well...for the last 4-5 years, I worked a full-time, 50+ hours a week job, AND ran a leather workshop during the nights and weekends for another 30 hours a week. How did I do it? Honestly, I'm not sure. I guess most of it was just brute force. I was trying to prove to myself, that I could actually grow a business and brand instead of just talking about it.

I got really good at filling every spare minute of the day with something - 2 minutes in the workshop between other tasks was essentially me gaining two free minutes later I could use to do other stuff.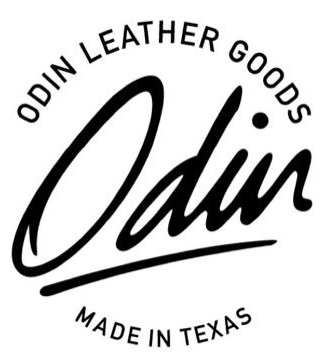 I always fully admitted that the pace at which I was working, and the lack of sleep I was getting, wasn't sustainable. It just isn't, I don't care who you are, but for those few years, it was the solution.
Now fast forward to today...I'm now full-time in my business. I got laid off from my job of 9 years in October 2017. It was in many ways a relief. They literally pushed, and paid me, to focus all my energy on growing Odin Leather Goods full-time. I usually hate taking big risks, but have no issues with working hard. Getting laid off made leaving my job easy.
So... thirty minutes after getting laid off, the natural thing for me to do was to just go back to work - at Odin Leather Goods. And now... Life is all good."
What one piece of advice would you give to other, budding makers?
"I would encourage budding makers to decide early if they're more interested in growing a business or just fulfilling a passion. The two don't necessarily work well together. If you're going to grow a business, I suggest you keep your product focus narrow, but think about your brand in a long-term context. Having too many products or options eats up margin and, more importantly, your attention.
If passion is more your thing, then I'd say pick a specific aspect of your craft and dig in until you're proficient. Then move on to the next thing."
---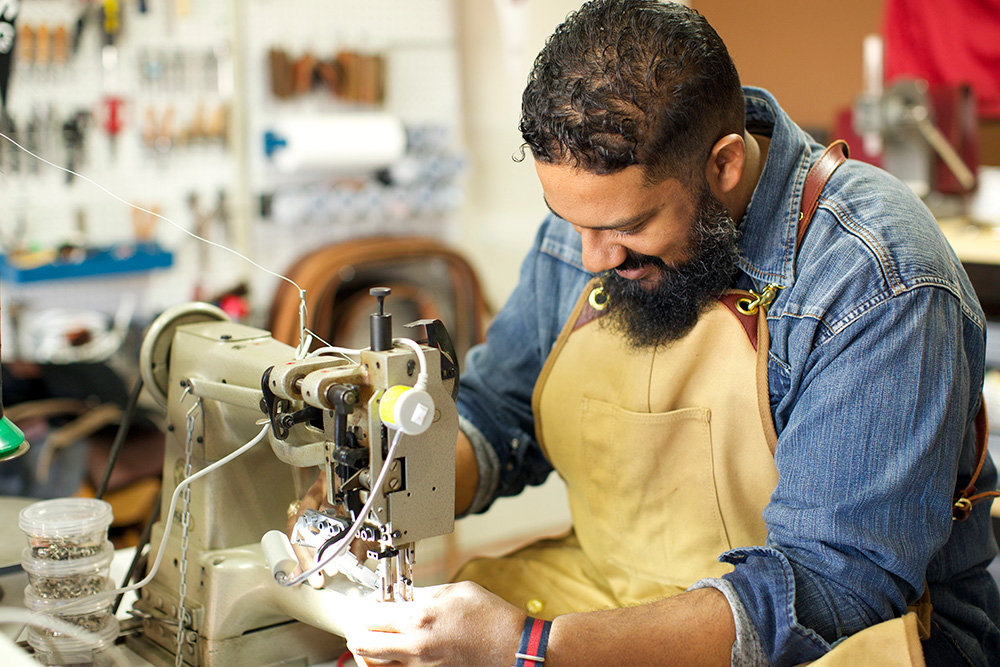 A true craftsman, Odin is very dedicated to the craft of leather working and has had to hustle throughout the years to get to where he's now at. Be sure to check out his amazing work!
"I suggest you keep your product focus narrow, but think about your brand in a long-term context..." — Odin Clack
Check out the Odin Leather Goods website and Instagram profile.
Thank you all for reading this article, now get out there and make things!
---
Join in on the conversation
The Makerviews email Newsletter is where we share things first. Connect with and learn from other makers. We don't spam - expect emails weekly at most.
Signup for newsletter
"...thirty minutes after getting laid off, the natural thing for me to do was to just go back to work - at Odin Leather Goo..." - Odin Clack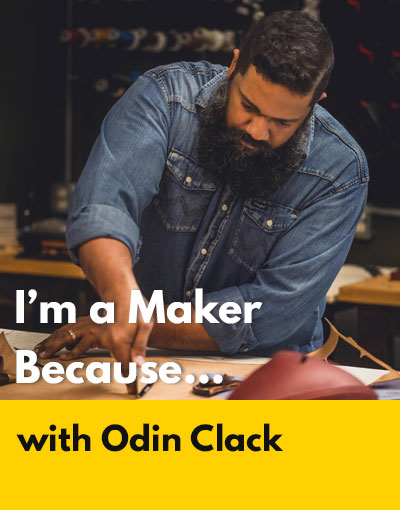 ---