•
397 words • Miniviews
I'm a Maker Because...with Giaco Whatever
Giaco Whatever, Maker and YouTuber - Maker Miniviews series. These interviews are quick and to-the-point, check it out.
By Scott Mathson, Makerviews
Makerviews exists to share the stories of and advice from a variety of talented makers, designers, and artists.
Follow Makerviews
Supporters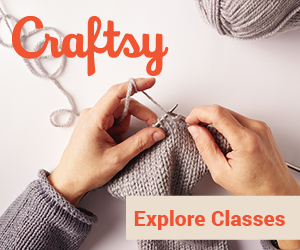 Miniviews series - No. 58 with Giaco Whatever
You've landed on the fifty-eighth installment of the Maker Miniviews (mini, two question interviews) series. Learn more about these maker interviews and view a list of all Miniviews.
Giacomo Di Muro (Giaco Whatever) is a multi-faceted maker. A video creator and YouTuber, who's passion for film shines through, with projects hand-making and maintaining tools, to shop tours and build-outs, and far beyond. Giaco is also the creator behind Maker Knife, the successfully-crowdfunded everyday carry maker tool on Kickstarter.
Check out this interview with Giaco Whatever!
I'm a Maker Because...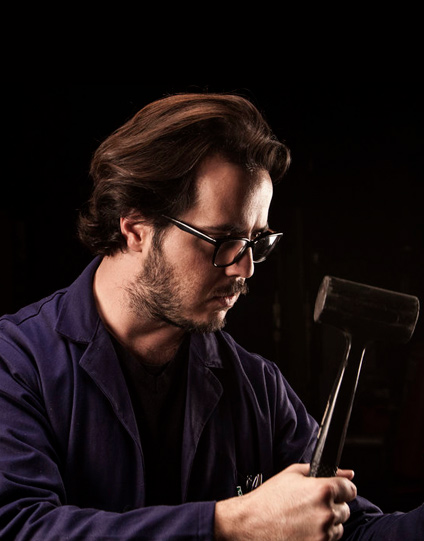 Giaco Whatever interview
What inspires you to keep making things?
"The other day I went to a very nice store selling really nice things. I'm not gonna say what store it was, but I really wanted to buy some of those products. The price was kinda high, but I really wanted a few. But then the more I was looking at them, the more I could see things that I would have preferred done differently. I couldn't really choose which one I liked the best because they all had pro and cons based on my personal needs.

So I thought 'F*** it, I'll make my own'.

This is what keeps me learning and making new things!"

What one piece of advice would you give to other makers?
"I'm not in the position of giving any advice to anyone, but I'd say to try new things everyday. Get out of your comfort zone and try WHATEVER!"

"Try new things everyday. Get out of your comfort zone and try whatever..." — Giaco Whatever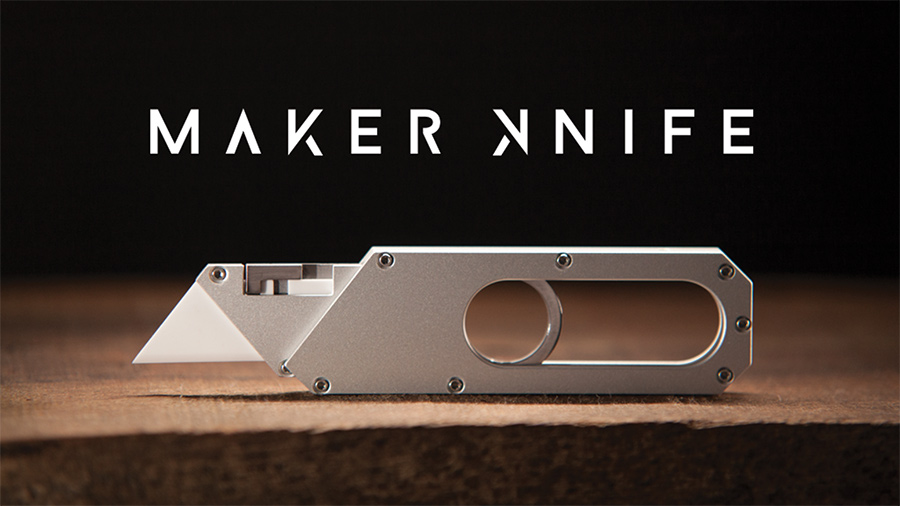 Maker Knife - EDC tool by Giaco
Follow Giaco Whatever's work: website • Instagram profile • YouTube Channel.
---
Join in on the conversation
The Makerviews email Newsletter is where we share things first. Connect with and learn from other makers. We don't spam - expect emails weekly at most.
Signup for newsletter
"I thought 'F*** it, I'll make my own'. This is what keeps me learning and making new things..." - Giaco Whatever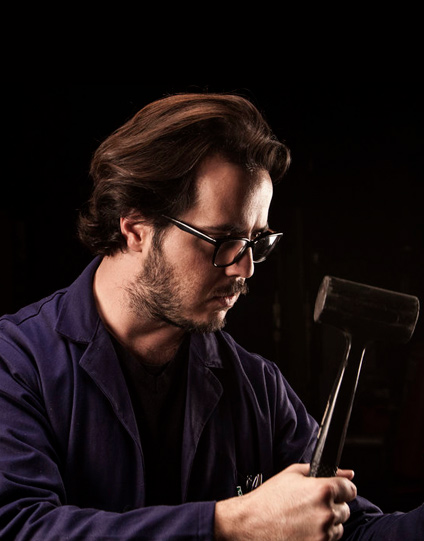 ---